Music Mark CEO Bridget Whyte considers future of National Plan for Music Education
4th May 2018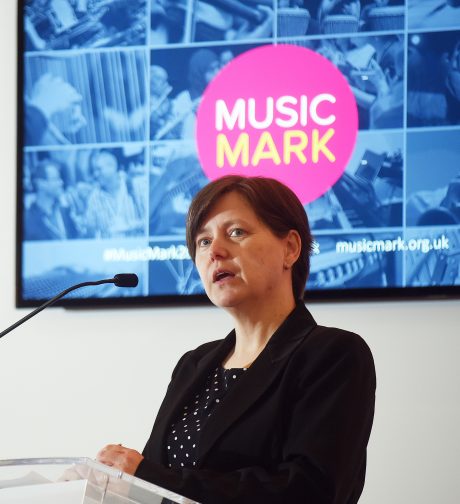 At a meeting I attended recently a civil servant from the DfE stated 'our intensions are to fund Music Education Hubs onto the end of this Parliament' (ie 2022).  He continued by saying that Music Education Hubs were central in the DfE's thinking about Music and Cultural Education.  This is, of course, great news, but do the DfE know enough about the lessons learnt from the organisations that make up the 120 Music Education Hubs delivering the current National Plan to help them carry out the planned review this year?
Music Mark, representing the lead organisations in over 95% of the Music Education Hubs, together with many of their partner organisations, over 4,500 schools, a growing network of corporate organisations and key individuals working in the sector, is perfectly positioned to provide advice and support to the DfE.  We have a good working relationship with the department, and with the fund holder, Arts Council England, and they are keen to listen.
We have been consulting our membership over the past six months and will continue to do so at a regional and national level, but we also want to ensure that all voices in the sector are heard and considered in our collated proposition on what a new National Plan might contain as priorities for 2020 to 2022 and beyond.  Our Summer Summit is a key moment where we will consult and listen.
Five years on, does the Plan written in 2012 truly meet the music education needs of all children and young people?  Is the current activity providing an equitable offer and supporting progression?  And how do we ensure everyone who can contribute to provision is fully engaged?
The Summer Summit will take place on the 26th June in London.  Booking is now open – if you have something to say, come and join the discussion!
Bridget Whyte, Chief Executive of Music Mark