Music Mark CEO announces next steps
25th November 2017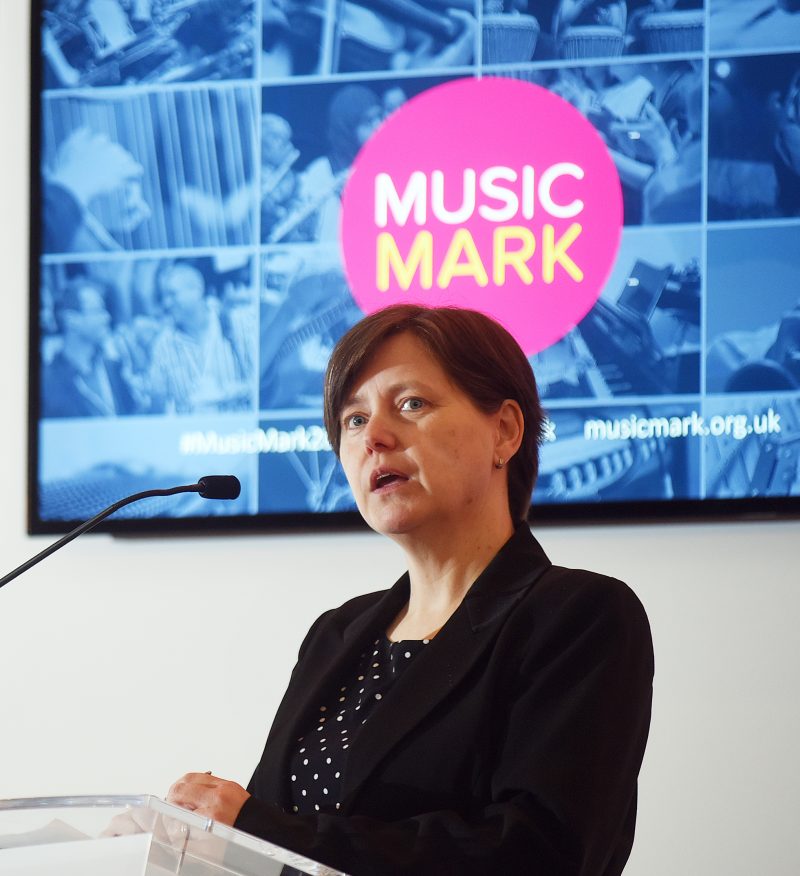 Bridget Whyte, the Chief Executive of Music Mark, announced her vision for the organisation's next steps during the Music Mark Annual Conference in Warwickshire this Saturday. The announcement came following the completion of her first 100 hundred days as CEO, a time that has helped her; "listen, review and reflect on the work of the organisation, its members and the wider sector".
During her speech, Bridget Whyte outlined Music Mark's five-year aim. "Music Mark will – on behalf of its members and the wider sector – lobby for, and champion, a government supported, high quality, music education provision for all school-aged children and young people which addresses diversity, equity and inclusion at its core". The CEO highlighted the importance of maintaining this support on a local, regional and national level. Pro-active consultation with school teachers and the wider music education workforce, as well as the provision of relevant training, are just some of the strands of this support.
The organisation will continue to advance the dialogue between itself, the Department of Education and Arts Council England on behalf of its members. "Music Mark will take a lead on lobbying for a sustained, realistic investment in music education", Whyte confirmed. "This work will include taking a central role, as part of the wider music education sector, in negotiations around a new or revised National Plan for Music Education from 2020". A copy of the speech, including these and other key points, can be found in the PDF  below. Please feel free to get in touch if you have any comments, suggestions or questions regarding Music Mark's new vision.
The Music Mark Annual Conference, which ran from the 24th to the 24th of November, welcomed over 250 delegates, including both Music Mark members and non-members, keen to network within the music education sector. A wide range of sessions, workshops and panels, as well as live music performances were on offer, as well as Live Adverts, Pitches and an Exhibition Hall for corporate members. Next year's Annual Conference will run from the 23rd to the 24th of November.