Music Mark CEO amongst guest speakers at OHMI Conference
15th June 2018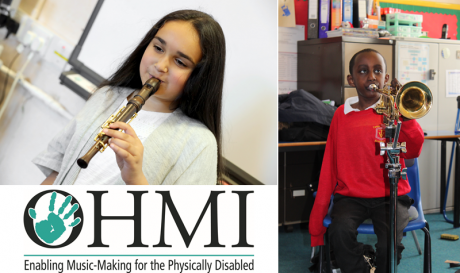 Bridget Whyte, Chief Executive of Music Mark, will be amongst the guest speakers at OHMI's 2018 Conference and Awards,  a major conference exploring the barriers to music-making faced by people with physical disabilities.
The challenge to enable full and undifferentiated participation in music for people with physical disabilities is a subject only recently receiving attention.  Hosted by the OHMI Trust in collaboration with Birmingham City University and Queen Mary University of London, this conference aims to share knowledge and stimulate developments in instrument design and provision
The conference, taking place September 7th-8th in Birmingham, will bring together current multi-disciplinary researchers, disabled musicians, teachers, charities, funders and government agencies.  Recently developed instrument designs will also  be demonstrated.
The full line-up of guest speakers has been announced, including Music Mark CEO Bridget Whyte.
The event will also encompass the 6th annual OHMI Competition Awards.  Entrants from across the globe are challenged to develop instruments that can be played without the use of one hand and arm.  Successful designs are then used to make instruments playable for a range of disabilities.  The competition will be open for entries between 1-30th June 2018.