Music Hub Wins International Award
9th November 2020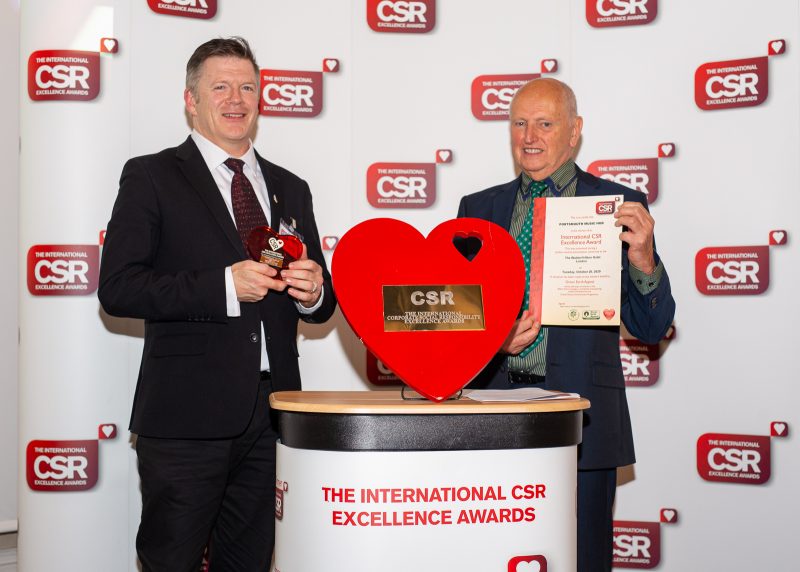 Portsmouth Music Hub has been awarded for its contribution to Corporate and Social Responsibility at a ceremony in London.
The International CSR Excellence Awards took place on October 20th at the Waldorf Hotel, London and the Music Hub was there to be recognised for its One World environmental campaign, which since September 2018, has been harnessing the power of music and the arts to highlight local and global environmental problems and solutions.
The International CSR Awards recognise environmental best practices around the world. As part of the ceremony, international organisations were able to listen to the Hub's One World song on a video link and to hear about the Hub's award-winning work with children and young people.
Sue Beckett, CEO of Portsmouth Music Hub said: "It is a tremendous privilege to receive this award and we are honoured that the Music Hub's One World campaign has now received three International awards. We aim to transform lives through music and we are delighted to see that our music is raising awareness of environmental issues and helping children across the globe to make changes needed to protect our planet."
Suzy Horton, Cabinet Member for Education said: "I'm delighted by Portsmouth Music Hub's fantastic achievement at The International CSR Excellence Awards. The Music Hub's outstanding work has a significant impact on not only the lives of children and young people in Portsmouth, but also, children right across the world. This award shows that music and the arts really do make a difference in the lives of children, young people and the whole community."
To find out more about Portsmouth Music Hub and its One World Campaign visit www.portsmouthmusichub.org.uk.