Music Education Hub Support Programme 2020-21
4th August 2020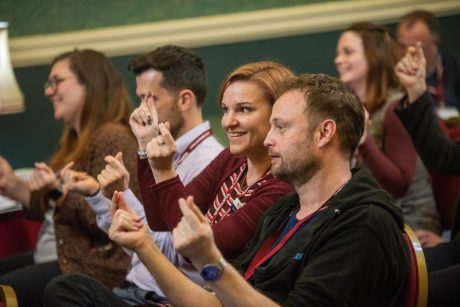 We know that Covid-19 has provided huge, unprecedented challenges for Music Education Hubs, which is why we're launching the Music Education Hub Support Programme for 2020-21 in partnership with and funded by Arts Council England.
Developed in consultation with Music Services and other Hub partners, the programme will offer targeted support to help Hubs stabilise and minimise the impact of Covid-19 on their activity, finances and business models through a series of online workshops and resources. The programme covers six key strands: peer learning, mentoring, leadership trainings, digital skills development with the Digital Culture Network and support for Hub chairs and governance groups. Each strand will include a variety of online sessions and digital resources to help support you in your Hub's journey.
We are delighted to be able to strengthen our partnership with Arts Council England through this new programme. The Hub Support Programme will provide the organisations within the Music Education Hubs across England with valuable opportunities to access training, peer support and networking at a critical time as children and young people return to school following the COVID-19 Pandemic lockdown.  Music has a vital role to play as pupils process the unique circumstances they have experienced and we are keen to ensure we can help the Music Education Hub partners to be ready and able to provide schools with relevant music programmes and projects whilst ensuring their own organisational resilience and sustainability over the coming months.
Bridget Whyte, Chief Executive of Music Mark.

The Hub Support Programme has grown considerably over the last few years and a formal partnership with Music Mark will ensure that even more Hub lead organisations and their partners can benefit. The Arts Council is committed to supporting the music education sector's learning and resilience. There is much to share and celebrate in music education. Collaboration and innovation will be key to growth, as well as nurturing the next generation of music education leaders committed to excellence, diversity and inclusion.
Hannah Fouracre, Director Music Education at the Arts Council.

More Info 
Our first sessions as part of the support programme include a series of online support sessions with Music Education Specialist, Nigel M Taylor, to help with developing your business stabilisation plans the next available date is 27 August.
We are also pleased to have the support of the Digital Culture Network, who will be offering one-to-one support sessions and tailored workshops as part of the programme.
Find out how to sign up to the Six Dimensions of Leadership course here.
Read the full resource page here.