Magic, Improvisation and all that Jazz
3rd August 2018
What Music Education could be according to YolanDa Brown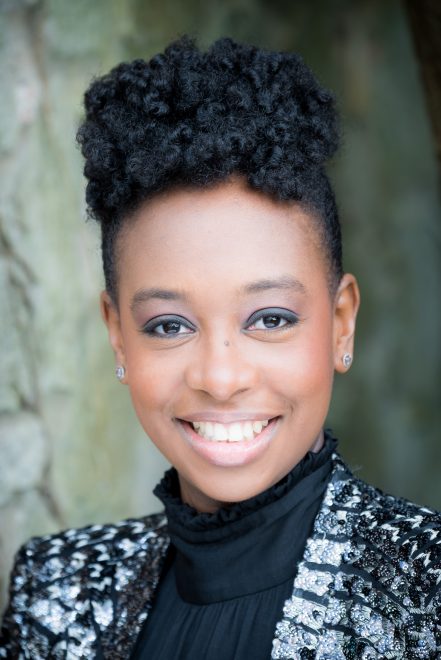 In January 2018, award-winning saxophonist, composer and broadcaster YolanDa Brown  became the new Chair of Youth Music. According to Matt Griffiths, Youth Music's CEO, it was "her combination of skills, experience and, perhaps most of all, steely determination to make a difference" that secured her the job. Music Mark got in touch and soon discovered that beyond her musical achievements (first musician to win a MOBO 'Best Jazz' award two years running, touring with The Temptations, Diana Krall, Courtney Pine and Billy Ocean, to name but a few), it is her route into music, her creative struggle at school and how she became a professional musician that makes her so engaging. It is this very journey, with its highs, lows, and innumerable lessons that motivates her to inspire other young musicians.
For Music Mark's Annual Conference this November, we are thrilled to have her as a Keynote speaker. Our theme is Youth Voice, and who better than YolanDa to share her insight with the music education sector, from the perspective not only of a passionate musician having had to jump through the sector's many hoops, but also that of a past student trying to find her musical voice. As preparations for the big event are now well underway, we thought we'd share some of YolanDa's thoughts on the upcoming conference, as well as an insight into her own journey as a student and her advice for the sector.
Music Mark: At the conference, we're going to hear from young people and figures such as yourself representing a new generation of musicians. Why do you think it is important to attend this conference as someone now working in the charity sector?
YolanDa Brown: Can I just say I'm so glad that Music Mark has chosen this topic and actually included the children? No matter how much we, the generation before them, think we know what they need, young people do actually know what they need and if they have the forum to speak we will learn so much. It's really refreshing!
From an educational perspective, the conference is really important, as you may have a technique of teaching which you think is great but to be able to get feedback from your students and target audience, and then for you to be able to remould yourself to give them what they need is a perfect transaction.   Although music education has been offered for years and years, the music we listen to today is different, but that can only enhance what is currently being taught in the classrooms. Traditional music education can help develop the kids' understanding and practice of what they are listening to currently and help them get into music-making that way.  So I thinks it's very important to listen to young musicians, to listen to children and let them speak, so we can offer them what they really need, as that's the only way you are going to be able to motivate and inspire them.
There are so many other impacts that we have on these young people that is more than just offering them a music lesson. It's a very powerful place to be and if you then think that you're offering them support in music, support in their social conduct and support for them personally you realise actually what an honour and gift it is to be able to impart this education. That's why we need to continue to evolve and be inclusive of everybody, so that there are no barriers to learning music.
MM: You have mentioned in past interviews that now you are in a more influential position thanks to Youth Music, you would like to encourage greater focus on progression routes within and beyond education for young people. Could you tell us a bit more about that?
YB: Even though I studied GCSE music, there was never a mention of what being a professional musician could entail. It was always quite a traditional approach: learning classical music; learning theory; going through the grade system and that was it. I believe there should be that added element because it could potentially inspire a young person to keep at it! Now I make sure I sign CDs at the end of every concert so I can tell young people, "Hey, I used to play the violin too, but after school I didn't know what to do either. But look at what I'm doing now!". Many of these kids don't even know that it is possible to join an orchestra, to be able to play on a weekend and play in a festival in the summer.
Today everything is so forward facing and social media means you see the finished product so much more readily. Yet I meet people every day who say they want to be a performer or to be involved in the arts, who don't realise what is needed to get from playing an instrument to then doing it as a career.  Based on my experience, there are many independent routes into making music and making your art felt and heard, so I think it is extremely important to give young people an idea or a view of what the industry holds.
I think progression routes can also help people understand that maybe a career in music is not what they're after but that still music can offer so much more. It's not just about playing music, it's a social exercise as well, it's the idea of being able to interact with each other and work in a team and create something. These are important skills you'll need later in the work place, as well as helping you with confidence and personal growth. Music can even help with literacy and numeracy skills so really, I think it's important for young people to experience that and then apply it in other areas of their life and work to help their overall progression.
MM: What was it like for you as a young music student at school?
YB: I had a very unorthodox journey into music and never imagined that it would be my career. Now that it is, I look back and realise there could have been lots of points in my life from the age of 13 where someone could have stepped in or an organization could have intervened in a non-traditional sense and said "I can see you are into making music, have you tried this?" as really, I had to go it alone.
I remember that I just loved playing the saxophone. I didn't want a book in front of me, I just wanted to express myself, which I didn't know was called "improvisation" at the time. But my school and the teachers wanted the grades and for me to do the theory so in the end we went our separate ways. But if I could have had an extra 30 minutes of improvisation it probably would have enticed me back into the theory.
I discovered the saxophone through school about the age of 13. I had a school that worked with an amazing albeit traditional music service at the time [Redbridge Music Service]. Children had lots of access to different instruments and I played the drums, the piano, the violin from about the age of 6, but always in that very traditional format: 30 minutes a week; 2-3 exams; you know, the normal path up the ladder. I got the saxophone at the beginning of the Christmas holidays knowing that formal classes would start in January. But I worked through the book in two weeks over the holidays and after I had learned the Pink Panther song at the end, there was nothing else for me to play! So I started to play along to the radio or my dad's record collection and that's when, all of a sudden, I felt the magic of music. I felt enlightened and wanted to play even more, it wasn't anymore about;  "Ok, I'm going to practice for 20 minutes". I just wanted to close my eyes and play my feelings. When I returned to school in January, the teacher said "Oh wow, you've finished the book, let's try playing grade 5", which I did. After grade 5, there would come grade 6 but I needed to have grade 5 theory first, so it was almost a suggestion to put down the saxophone and pick up the pen, but I just wanted to have that magic back! felt the system just couldn't support me going forward, and that's when I had to go it alone.
It would have been nice for my teacher or my school to have had access to a network of the amazing organizations that now offer that freedom. If there is a child that wants something different, where do we send them? They don't just drop off the end of the cliff. Luckily my parents bought me a saxophone when I was 13 and it's been with me ever since. Well, it's had a couple of upgrades obviously! Whilst I was at university, where I studied management science so completely unrelated to music, I went to Spain for a year with just a bag of clothes and my sax. I remembered seeing a jam session happening in the street and decided to join. It was great, the vibe was: "Do you know Summer time? – Yeah I know summer time – Ok, we're playing it in the key of A, let's go!" That to me was mind-blowing. That freedom of just playing music and to express yourself was what I had been craving all those years. I finished my degree and went on to become a musician independently. I think if I had had that opportunity to play freely as a young musician when I was 13, it would have been fantastic!
MM: What would be your message to music educators today?
YB: I've met many young musicians now and I see jazz bands, which I used to play in, or concert bands, with all their scores and sheet music, but maybe once a month it could be fun to just say:  "Ok for this part, we're going to try something else, something unusual. We'll play in this key and do a solo", and just encourage a shy musician to get out there and solo and improvise. There are extra lengths I think we can go to change things up a bit. You never know, it might spark the imagination of a player that is kind of stuck in a rut or the safety of the traditional sense of music making. It's good to stretch people, because when we get into the real world we have to be stretched anyway.
And then….
MM: Sorry reader, you'll have to come to the conference to find out!