London Early Years Music Network Apprentice Scheme 2019/20 – Applications now open
23rd May 2019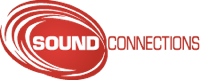 Sound Connections are delighted to announce that applications for their 2019/2020 LEYMN apprentice scheme are now open.
Now in its sixth year, this specialist development opportunity is an 8-month long programme of mentoring, workshops, networking and observation visits to develop the skills and career pathways of early years practitioners.
Who should apply?
We have five apprenticeships available for individuals looking to widen skills, knowledge and experience of early years music practice.
You might be a teacher, student, music leader or volunteer already working with children and babies; you might only be working with older children or young people at the moment; or you may be a musician or arts practitioner looking to widen your skillset by expanding into working in early years.  Some apprentices work in schools, others have their own businesses, or are on the way to setting up their own ventures – whatever your experience, if you want to work in the exciting and varied world of music making with babies, then this opportunity is for you.
We are keen to hear from both musicians wanting to do more early years practice, and early years practitioners wanting to do more music.
This programme is for London-based individuals only.
How the programme works:
This is an opportunity for self-directed learning and development, guided by experts in early years rather than a formal 'apprentice' programme.
The programme will start by carrying out a development needs analysis with you and a member of the Sound Connections team.
Each apprentice will be assigned an expert mentor from the early years sector, who will support you through the process as well as come and observe you working in your setting. We try to pair you with a mentor who shares your interests and whose specialisms can help you develop your practice.
You will receive an induction session with early years expert Nicola Burke on 12 September 2019 in London where you will meet your mentor and other apprentices.
During the course of the year, through a range of partners (in the past this has included London Symphony Orchestra, Spitalfields Music, Wigmore Hall Learning, Creative Futures and Music House for Children amongst others) we offer shadowing and training opportunities.
We host intimate specialised salons with leaders from across early years, and group catch-ups that foster a sense of community with your fellow apprentices for sharing and learning. You will also have a small grant to attend courses or to use for relevant resources.
At the end of the programme we will ask you to complete an evaluation, and submit a case study of your practice in a format agreed with yourselves and your mentor.
How to apply:
Please complete the form HERE by 5pm on Friday 21 June. We will arrange an informal telephone conversation to discuss your application.
If you have any questions please contact Abi D'Amore, Associate Programme Manager, on abigail@sound-connections.org.uk