Learn to Play '22 – Creating more music makers
12th July 2022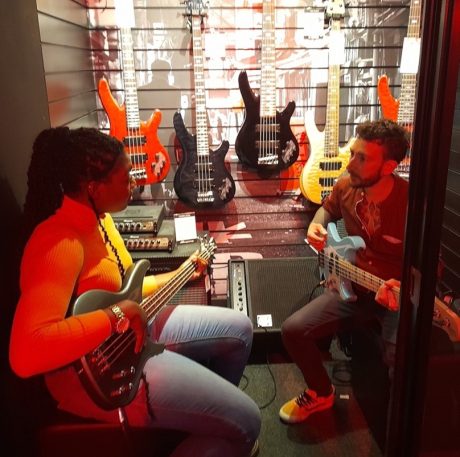 Music for All's flagship event Learn to Play will take place this year on 8 & 9 October. After consulting 2021 venues, this year's event will take place in early October to allow sufficient time for venues to build interest after the summer holidays.
We look forward to welcoming music hubs and services to our Learn to Play community.  All that's needed is access to a suitable venue, instruments and a teaching resource so participants can experience the joy of making music through free 10-15 minute taster music lessons.  The recruitment of venues is already well underway – click here to find out how you can join as a venue and see the latest Learn to Play '22 venue map.
Why take part as a venue?
Learn to Play is a great opportunity to promote the musical services offered in your region and provides a way of attracting a new and lapsed musicians back to music through a fun, easy to access event.  Working with other local organisations can help extend your reach.  Last year Cornwall Music Services held their event at Turo Library, they said:
"We had a fantastic day on Saturday at Truro Library for the LTP event, with a constant stream of children and parents trying the instruments. Many thanks for all your help and support with the event."
Whilst in Lancashire Aziz Ibrahim (former guitarist with Simply Red and The Stone Roses) worked with the local music services, School of Rock and Lancashire County Council to offer guitar lessons at Helmshore Mills, they said:
"The verbal feedback from all of those taking part was really positive and hopefully we will have encouraged some more young people to sign up for lessons."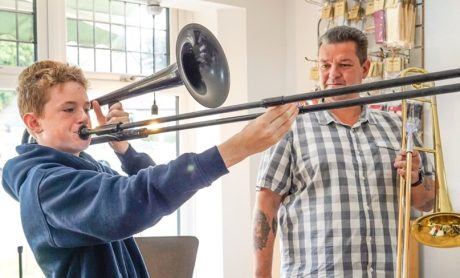 With a new simplified venue registration process, joining as a venue is easy and Music for All will provide promotional materials, regular PR and marketing support, and offer guidance about how to get the most out of your Learn to Play '22 event.  You will also have access to a dedicated venue webpage with all the latest Learn to Play '22 information and news.
Alongside the face-to-face event, Music for All will be adding a new set of YouTube tutorials to its series of lessons for subscribers.  Hosted by well-known musicians these videos feature hints and tips on playing a variety of instruments – click here to see our 2021 videos.
Music for All is already actively promoting the event on Facebook, Instagram, Twitter and YouTube.