Last chance to have your say on accessibility and inclusion research
9th January 2019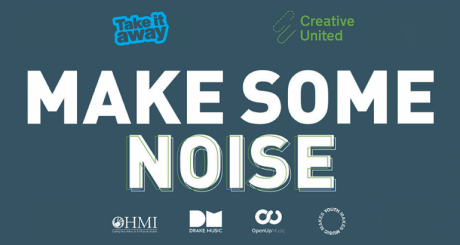 There are currently no national data sets available that describe the experiences and participation levels of disabled children and young people with regard to music, nor is there any national data available which describes the experiences of music educators in delivering accessible music making to disabled children. The Take it away consortium (comprising Creative United, The OHMI Trust, Drake Music, Open Up Music and Youth Music, four Arts Council funded organisations all with a focus on access to music) is aiming to address this gap by conducting a series of surveys targeted at music makers, educators and retailers that will help build a detailed overview of the current provision of accessible music services across the country.
For this research to be balanced and meaningful, it is essential that as many music education professionals as possible get the chance to have their say. Please fill out the survey (it should take less than 5 minutes) to share your views and experiences, and share as widely as possible with your colleagues and networks. We want to hear from everyone working in the field, including hub staff, freelance instrumental teachers and music facilitators, primary and secondary music specialists, primary generalists who deliver music, SEND specialists, school leaders… everyone with a stake in delivering inclusive music education.
We're also asking young music makers and their parents to share their thoughts on accessible music education through this sister survey. Please pass this on through your teaching networks and encourage your pupils and parents to fill it in. Members of the public who complete the 'Music Makers' survey have the opportunity to be entered into a £100 prize draw. If you yourself are a parent as well as a music education professional, you can of course complete this one too and enter the prize draw.
We look forward to sharing the finding of the research with you all in due course.