Keith Ayling and BBC Ten Pieces
30th October 2015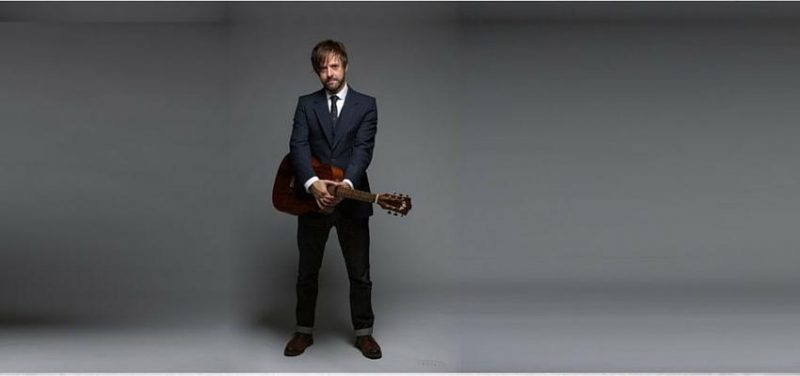 Keith Ayling is the next music educator to feature in our series of interviews with contributors to the BBC Ten Pieces initiative. Keith wrote the lesson plan and resources for 'The Lark Ascending' by Vaughan Williams. You can download all the BBC Ten Pieces lesson plans from their website. You can view Keith's website (including information about his educational services) by clicking here.
What were your intentions with the resources that you created?
The Ten Pieces project is about connecting young people with classical music, so enabling students to see past their initial preconceived ideas of classical music was a key aim. Finding new ways to connect modern pop to classical pieces is a great starting point when creating a passion for composition. The Lark Ascending is a very lyrical piece of music and, delving deeper into how and why it was written, links well to the basics of songwriting.
Why do you think Ten Pieces matters in the current music education climate?
I think it's important for music educators to discover ways to link different streams of music together. Ten Pieces could be key to this.
I love the fact that there are resources for using technology and DJ mixing, as well as those like my own for encouraging songwriting and creative skills. All these resources actually link with other subjects, such as IT and English. The possibilities are endless and it reminds people of how important music is on the curriculum.
If it reaches its full potential, Ten Pieces will inspire thousands of students. It will remind music educators of the breadth of their playing field and inform all those in education and arts that music is vital in our schools.
If you could choose an 'eleventh piece', what would it be?
That is a hard question and my answer would change regularly because I listen to a great deal of music. To shake things up, I think a song by Elbow would create some good lesson plans. The band Sweet Billy Pilgrim writes some great songs such as 'Arrived at Upside Down'. Both of these use creative structures worth studying.
'Stars' as performed by VOCES8 is a gentle yet powerful three minutes of music. But maybe my final choice would be one of my own, 'Love is Strong' by Mister Keith. All of these are available on iTunes and Spotify to listen to.
Describe the best music lesson you've taught (or seen taught).
I've been running songwriting seminars and workshops at conferences and schools across Europe for a long time. Each is always very different. Last year's Music Education Expo was a great experience to speak in front of a room of music educators and see their eyes light up when they discovered a new way of teaching melody or lyrics. The best lessons are when you enable students to create something that is very personal in front of their peers. Young people can be self-conscious in school and songwriting gives them a voice to talk about whatever they want to in a very constructive way. Importantly, this impacts their learning in other areas.
Recently, I've been working with CLIC Sargent on music residentials for young people diagnosed with cancer. It has been a tremendous privilege to see these young people develop songwriting skills and confidence.