Join the National Youth Jazz Orchestra for a FREE online performance
10th May 2017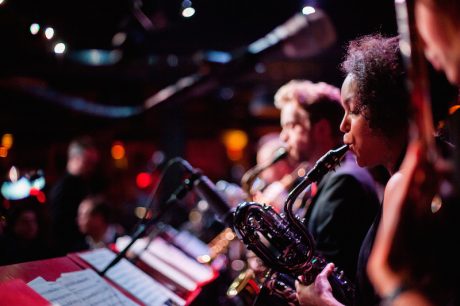 Join the National Youth Jazz Orchestra for a FREE online performance
Tune in at http://live.ucanplay.org.uk
Date Tuesday 6 June, 2017
Time 11.10am – 12.20pm (inc 10 mins Q & A)
A fantastic opportunity to experience a jazz performance from the National Youth Jazz Orchestra – beamed live to schools across the country from North Yorkshire, in partnership with Swaledale Festival and NYMAZ, with support from Youth Music.
This will be an unforgettable opportunity to hear – and see! – twenty of the finest young jazz musicians in Britain, directed by trumpeter Mark Armstrong. The performance will be broadcast from Risedale Sports and Community College.
It's all part of our aim to help more children and young people to experience high quality live music, wherever they live. We know that it can be difficult for schools to organise visits to concerts and performances, so we bring the music to you! The performance will be suitable for all ages, but is particularly aimed at pupils at Key Stage 2 and above.
A Teacher's Resource Pack for this performance will be available to download soon.
You can join in the live Q & A during the performance! Simply tweet @NYMAZmusic with your question and we will ask the musicians to answer you, live!
photo: NYJO (c) Carl Hyde