ISM and the Musicians' Union launch music sector's Code of Practice
2nd August 2018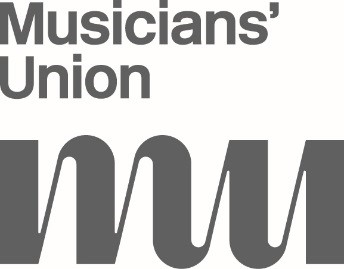 The ISM and the MU have launched a joint Code of Practice to help eradicate bullying, harassment and discrimination in the music sector. The new set of principles will aid employers in meeting their legal requirements as well as setting out a shared vision for promoting and maintaining a positive working culture.
The ISM and the Musicians' Union (MU), which jointly represent the interests of the UK's professional musicians, have launched a set of principles to 'tackle and prevent bullying, harassment and discrimination in the music sector'
Both organisations call for the entire music sector to support and adopt principles in the workplace
86% of respondents from ISM's Dignity at work report called for a sector-wide Code to address behavioural issues
Music Mark has also signed up to the code.
Deborah Annetts, Chief Executive of the Incorporated Society of Musicians said:
'The ISM's Dignity at work report revealed a culture of discriminatory behaviour, including sexual harassment, bullying and discrimination relating to all protected characteristics across the entire music sector. The respondents, who were mainly self-employed, 'depping' musicians (and not covered under the Equality Act 2010), did not report their experiences due to fear of being victimised and 'blacklisted', indicates a toxic culture which needs to change.
Following in the footsteps of the British Film Institute and UK Theatre/SOLT, who have both launched vital principles for the film and theatre industries, the ISM and Musicians' Union have joined forces to launch a set of principles for the music sector. We call on all organisations – whether they are a venue, orchestra, school, recording studio or otherwise, to sign up and support this Code and ensure its implementation within the work space.'
Naomi Pohl, Assistant General Secretary of the Musicians' Union said:
'When the #MeToo movement began in late 2017, the MU established a confidential email account for musicians and other individuals working in the music sector to report instances of sexism, sexual harassment and abuse.  The many reports we have received have been deeply concerning and range from everyday sexism, which appears rife across the industry, to sexual assault.  It is clear to us that the culture of the music and entertainment sectors, as well as drama and music education, need to change radically.  To put it bluntly, many workplaces simply aren't safe for female musicians in particular at the present time.
We know that many employers, venues and educational establishments are keen to work with us and we believe this new Code of Practice will be widely welcomed.  While it isn't the only available Code of Practice, it is unique in our sector because it has been drafted with freelance workers, performers and students in mind.  Freelancers are particularly vulnerable to abuse as they may feel they have no rights and nowhere to turn for help.  We want to ensure they feel supported at work and that we and their engagers have their safety and wellbeing as our top priority.'
To sign up to support the Code, please email francesca.treadaway@ism.org and/or keith.ames@themu.org.