Invitation to join Fantastique! for Schools
8th December 2021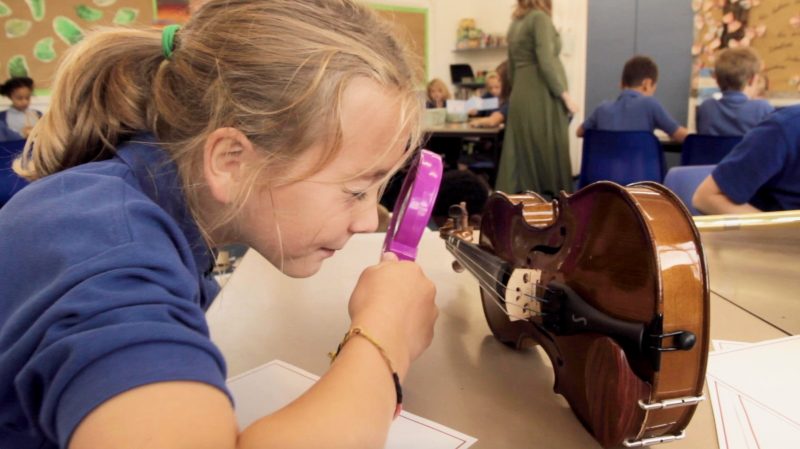 Berlioz 150, an Industry Partner of Music Mark, has launched the first set of its Fantastique! for Schools teaching resources. These free and easy to use online materials have been created in partnership with Bristol Beacon which includes the highly-regarded music education hub for the Bristol area.
Fantastique! for Schools is designed to generate schoolchildren's interest in and enthusiasm for classical music. The lessons are accessible to teachers and students regardless of prior musical experience.
Using the work of Hector Berlioz and specifically his Symphonie Fantastique, Fantastique! for Schools is an accessible, engaging and informative music education project with hands-on activities and experiences aimed at engaging children in an enjoyable and creative way.
Fantastique! for Schools includes lesson plans, factsheets, audio and video clips, activity guides, worksheets and a Teacher Guide. Presented in an attractive, child- and teacher-friendly format, these downloadable resources can be used both in the classroom and online.
Two lesson plans for primary schools and three for secondary schools have been developed by Bristol teachers. This short video, based on a pilot at Horfield Primary School in Bristol, gives a good idea of what the lessons are about and how children respond to them.
The activities embrace a range of kinaesthetic, musical, literacy, performance and composition activities. Children delve into the musicology of the piece, the story, the history, the mystery and irresistible excitement that the music creates. They are encouraged to be curious, ask questions, make discoveries about the orchestra and deepen their understanding of the music.
The team at Berlioz 150 is passionate about engaging children so that they really get to know who Berlioz was, as a storyteller, a composer and an orchestrator. The lessons aim to deepen their knowledge, stretch their understanding and celebrate an amazing musician they may well not have encountered before.
Fantastique! for Schools aims to provide high-quality resources that encourage children to discuss and explore together – learning from each other as well as from the materials.
Berlioz 150's next challenge is to "test-drive" the lessons in at least twenty more schools, with as wide a range of characteristics as possible, over the coming weeks. This would involve trying the Fantastique! for Schools resources in class and reporting back on your experience with any suggestions you may have for improvements. Your feedback from delivering the lessons to children in the classroom would be of enormous help to Berlioz 150 in identifying changes which need to be made to improve the resources and in planning the next set of Fantastique! for Schools lessons.
Please get in touch with Julien Planté, Project Director at Berlioz 150 (julien@berlioz150.org), if you are interested in your school being one of these pioneering schools.
Thank you, in advance, for your help in making these much-needed resources the best they can be.