Independent music charity, Lewisham Music, launches new community music spaces
15th September 2021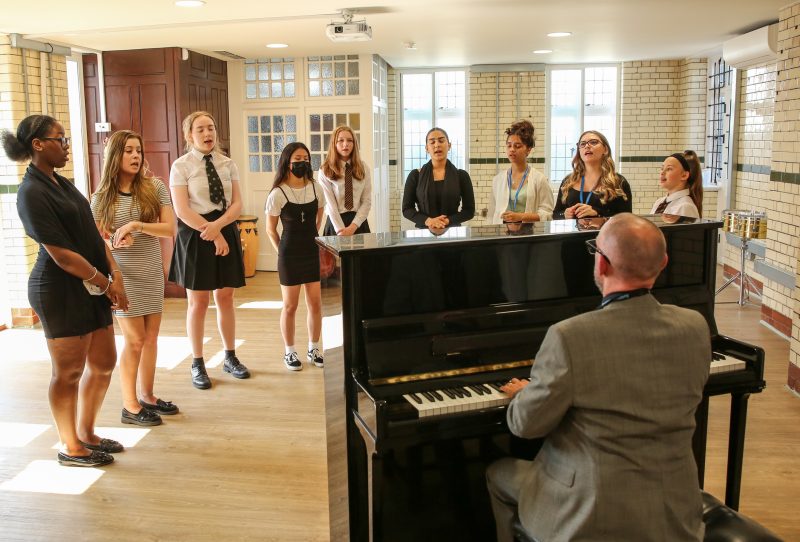 After plans were unexpectedly put on hold last April, independent music charity Lewisham Music are delighted to finally be launching their premises above The Fellowship and Star to the community this September. 
The newly refurbished Grade II Listed HQ – seconds from Bellingham station – contains Lewisham Music offices; fully equipped band rehearsal rooms; a large room for choir/group rehearsals, training sessions and meetings; and a music studio.
Each room is named after local inspirational musicians/musical groups: R&B singer-songwriter Ray BLK, jazz Tuba sensation (and Lewisham Music alumni) Theon Cross, contemporary classical composer Hannah Kendall, grime MC and producer Novelist, and Sedgehill Academy's legendary vocal group, Vocalize. These artists have all given their full support to the project and will act as ambassadors and role models for the young people who come and make music in the building.
"To have a room named after me where the next generation of young musicians can have a space to develop their skills and realise their greatness is the highest recognition I could ever receive."   Theon Cross
Lewisham Music are already running a diverse programme of regular activity from The Fellowship & Star, including Lewisham Young Producers, a series of music production courses led by Intalekt; Live Voices @ The Fellowship, a new vocal group involving singers from our free online choirs which have been running since the first lockdown; instrumental tuition for young musicians as part of Awards for Young Musicians' Furthering Talent bursary programme which supports young people from low-income families; samba workshops in partnership with South London Samba; family music-making sessions for young children with Special Education Needs and Disabilities; and the multi-genre resident creative music group, Fellowship Music Collective. June also saw young emerging artists join Lewisham Music for Fellowship Fest, a series of recording sessions with a professional videographer and sound engineer.
"Having access to a space like The Fellowship so close to my home makes me feel good that I can express my feelings without verbally talking to someone…Lewisham Music shows that people care about me and want the best for my future. It is also important as this space takes young people's mind away from the outside world."  Rahmel, age 13 (Furthering Talent Scholar)
Lewisham Music is ambitious about expanding their programme at the Fellowship & Star, and will also be offering hire of spaces to local groups.