'Incredible' Night of Film and Music for Portsmouth Music Hub
29th September 2016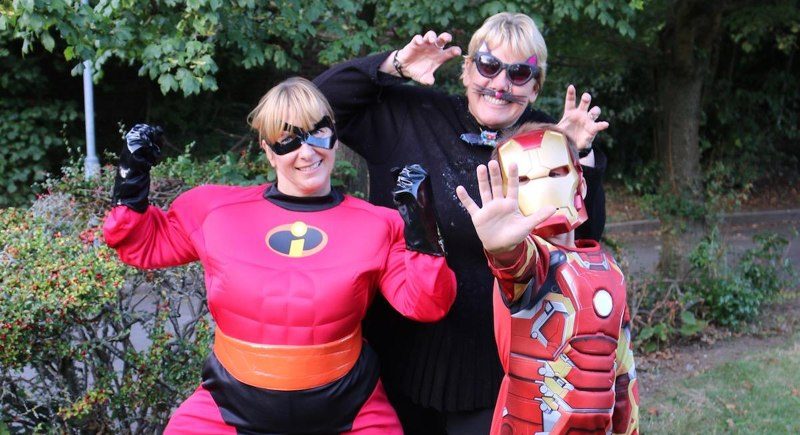 Mr Incredible took time out from saving the world on Friday 23rd September for a special evening of music, popcorn and a screening of his own movie, the Pixar classic 'The Incredibles'.
The event was part of the Making Waves Film Festival and Portsmouth Music Hub became a cinema for one night only, and opened its Paulsgrove office to a packed house of children, families and superheroes.
Each year the Making Waves Festival takes film out of the cinema using unusual venues and places within and around Portsmouth. Last year festival highlights included screenings on board a World War 1 Royal Navy ship, at a hairdressers, a model shop and in a Victorian gun battery.
Portsmouth Music Hub staff were on hand to offer drinks and buckets of popcorn, but the highlight for the audience was the chance to meet and take 'selfies' with Mr Incredible. As this was Portsmouth Music Hub there was even a song especially written and performed to start the evening's entertainment.
Sue Beckett, CEO of Portsmouth Music Hub, said:
"We were surprised and honoured that Mr Incredible took time out of his busy schedule to join us for the movie. Like everyone else I think he had a great time and certainly seemed to enjoy all the selfies, the popcorn and the children's singing; it was an incredible night!"