Good News Stories at a Difficult Time
27th March 2020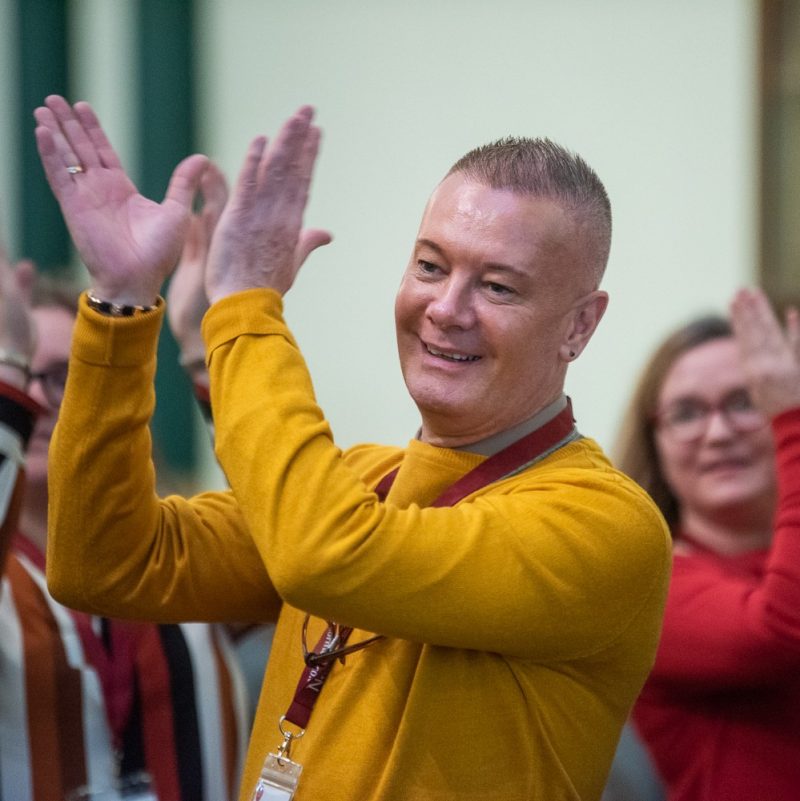 Following drastic curbing measures in a bid to slow the spread of Coronavirus, the country has spent the last few weeks facing extraordinary challenges. The recent closure of schools has raised many questions for those in the education sector, not least freelance, peripatetic and contracted music education providers.
Despite difficulties like cancelled exams, lessons, ensembles and events, we have already seen the music education sector responding with ingenuity and resilience. In a matter of days, many music hubs and sector organisations have managed to adapt their way of working with the help of technology and bring people together to celebrate music despite the obstacle of social distancing.
Music is particularly important now, as was recently noted in The Guardian, "in the face of the Covid-19 virus, music has become one of humankind's most defiant public assertions that life must continue in harmony."
Here are some of our favourite stories which prove more than ever the importance of music in times of crisis – feel free to email info@musicmark.org.uk good music education news stories, we'd be delighted to expand the list!
Pavement Concerts with the World Harmony Orchestra
Before the lockdown, just as many in Italy took to singing from their balconies, the World Harmony Orchestra organised pavement concerts to entertain those self-isolating in their homes. Concerts included a Mother's Day special, described as "truly uplifting" by one audience member.
Sheffield Music Hub's Garden Gig  
In Sheffield, the Music Hub livestreamed a #Gardengig on Facebook. Ian Naylor, Head of Sheffield Music Hub, performed Bach's Cello Suite in G on his cello to neighbours social-distancing beyond the garden fence and those watching over Facebook. Sheffield Music Hub will soon be launching #mymusicchallenge, where young musicians will be set complex challenges ready to perform to their families on Easter Sunday.
Tees Valley youngsters unite in song for the NHS
With a heartfelt message of "Stay home, Protect the NHS, Save lives", young people across the Tees Valley and further afield, along with their parents and teachers, have used the digital world to come together in song to perform a stunning rendition of "Something Inside So Strong" by Labi Siffre. The video was shared via Facebook on Thursday 9th April along with the caption: "a huge Thank You to our NHS and all of our Key Workers at this really difficult time. We sincerely hope it brightens your day and we pass on our love and sincerest condolences to all families who have lost loved ones at this awful time. All our love – Tees Valley Youth Choir (TVYC) xx"  Watch the video here!
Gareth Malone's Virtual Choir
Many people will already be familiar with Gareth Malone and his choral projects. He has now launched the Great British Home Chorus – an initiative to continue making music together whilst social-distancing. Each day at 5.30pm you can join him and over 15,000 participants in a virtual choir session. Sign up to the Great British Home Chorus here.
Nottingham Music Hub takes Orchestra Online
In the midst of Coronavirus social distancing, Nottingham City instrumentalists aged between 8 -18, who are part of the Robin Hood Youth Orchestra (RHYO), came together online to rehearse and perform two well-known pieces of music. Full article here.
Live streams and new music! 
Following the closure of music venues, many artists are now setting up live streams and sharing new music with their viewers. Whilst the #TogetherAtHome hashtag has been shared by the likes of John Legend and Coldplay's Chris Martin,  one of our particular favourites come from Karen in Havering.
Support and Funds
Numerous organisations have set up emergency funds to support organisations and musicians at this difficult time. Brass Band England have started fundraising for impacted Brass Bands using the platform Chuffed, The Musicians Union have set up a Coronavirus Hardship Fund for Musicians and the PRS have set up an Emergency Relief Fund for their members.  It's terrible these funds have had to come into being but brilliant that the sector is working together to overcome the crisis.
Havering Music School: Friday at 5 Music Live!
Pupils play a 'party piece' from their opened windows and doors, sharing it with the world at 5pm on a Friday. It does not have to be the same piece, although we a national piece for when this all comes to an end is under consideration, a celebratory big open-air performance.
Havering Music School want to encourage all musicians out there, not just their students, to get playing and then to share their music at 5 pm on a Friday. A lovely way to end what is often a difficult week for everyone, and will continue to be for all those on the front line; filling the air with fabulous music!
 Read tips for best practice when delivering remote teaching and how to approach issues from safeguarding to choosing your software here.