Gloucestershire Academy of Music leads the way: Two flagship workshops hail a huge holiday success
7th May 2021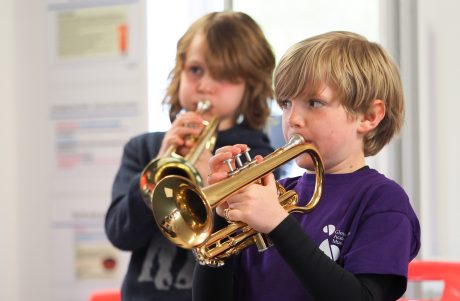 Gloucestershire Academy of Music (GAM) led the way with two highly successful holiday workshops for more than 140 young musicians.
They were the first youth music events to be staged in the county as Covid restrictions lifted on April 12. Students and tutors, alike, revelled in the opportunity to once again play together – hailing the workshops a huge success.
"It has been brilliant to be part of this music making.  So creatively pulled off, despite restrictions hindering the usual process," said Jo Chew Sanders, one of the string tutors.
The Big String, now in its fifth year, saw the famous, Gloucestershire-based Carducci String Quartet coaching 90 youngsters, aged 6-18.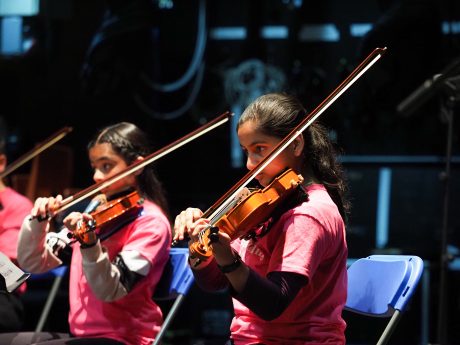 And brand new for 2021 was The Big Blast for 50 young wind players led by Hannah Opstad, Head of Brass at Cheltenham's Dean Close School, where the workshops were held.
Leading the project was the academy's artistic director Glyn Oxley, who oversaw the strings' performance of composer Jeff Moore's latest work, Winchester Tales, while the wind players tackled Anna Meredith's Nautilus and Dvorak's New World Symphony.
Players rehearsed in socially-distanced bubbles of 15 in the ample rehearsal space at Dean Close School. And although no concerts could be staged, a special video was created to record both works.
"Although this year's project has been different, it has been no less worthwhile in terms of the fantastic musical and social outcomes for our young people," said Glyn Oxley.
"S has struggled in lockdown to actually enjoy just working on his own with his music and the Big Blast has reminded just how much he enjoys making music with other people.  It was just lovely to have him come back relaxed, happy, engaged and full of discussion," said a parent of a young participant.
"D came home buzzing, keen to tell me about the tips he'd learnt and about the new friends he'd made," emailed a parent at the end of the event.
"Not many organisations would put on this kind of event during these uncertain times but, my goodness, wasn't it worth it?  We've all needed something wonderful like this for such a long time" said Hannah Opstad.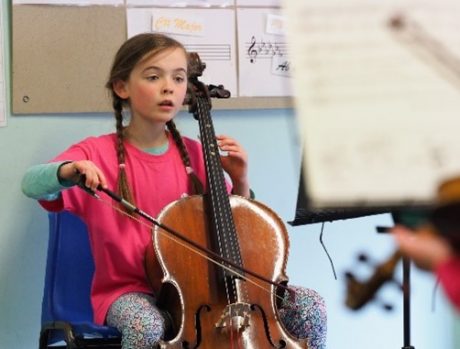 The academy, which is marking its 40th anniversary, hasn't missed a beat since the first Covid lockdown a year ago, when all lessons, both group and individual, switched to online. And since then, a combination of virtual and face-to-face sessions have continued with pupils, teachers and staff adapting with ease.
The Big String and Big Blast workshops took place between Tuesday and Friday last month (April 13-16th) and were staged in partnership with Dean Close School and Make Music Gloucestershire.