Get involved with Learn to Play Day 2019!
18th January 2019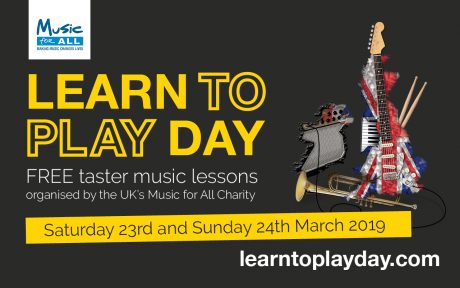 The eighth annual Learn to Play Day weekend is happening on Saturday 23rd & Sunday 24th March 2019.
Supported by Jools Holland OBE, and run by charity Music for All, the event sees music shops, groups, teachers, venues and schools throughout the UK partner with leading musical instrument brands to offer thousands of FREE music lessons across the weekend.
Since being launched eight years ago, the Learn to Play Day initiative has helped thousands of people pick up and play a musical instrument. Many had never played before, while others played as a child but gave up. The event has been growing in popularity with a record 10,000 free lessons held during last year's event.
Famed musician Jools Holland said: "As Patron of the Music for All charity, I'm delighted to lend my support to National Learn to Play Day on March 23rd and 24th. It's a pleasure to be able to share the joy of music, and this special day allows thousands to get involved as venues all over the country offer music lessons for free."
Fellow artist Jamie Cullum added: "National Learn to Play Day gives everyone a chance to play an instrument, even if they've never played before. This wonderful day introduces thousands to the magic of music making, and often reunites people with a lost passion for playing. Get involved and perhaps discover a skill you thought you didn't have!"
Why not get involved and hold your own event?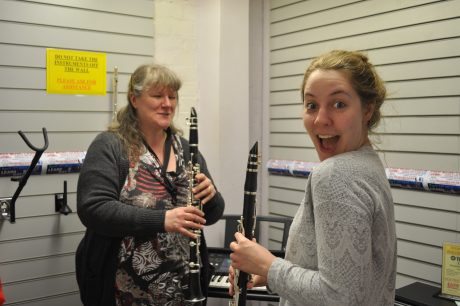 The basic premise of Learn to Play Day is to offer a free, short taster lessons to inspire new and lapsed musicians and welcome them to our wonderful world of music making. You can be as creative as you like with how you do this.
This year, Music Services including West Sussex Music, Bromley Youth Music Trust and Buckinghamshire Music Education Hub will all be holding events with the aim of opening up their doors for the day and reaching more potential musicians. The team at Music for All would love to have more Music Services, Hubs and Educational Organisations involved!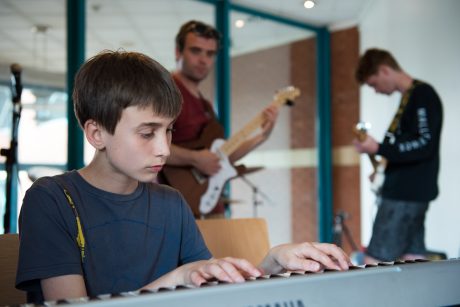 There are many ways that Music for All can help you to make your event a success, all you have to do is ask. They'll send you a pack of posters and flyers that you can put up in your local area to advertise your Learn to Play Day event, as well as balloons and other materials to use on the day. Your event will be displayed on the official Learn to Play Day map on the website which will be linked to in all press and PR, and they will use their public facing social media pages to share your posts & reach a wider audience.
What are you waiting for? Sign up now with a google form that shouldn't take up more than 5 minutes of your time
For more information, please email alice@musicforall.org.uk.
Let's make 2019 the best year yet! https://musicforall.org.uk/learntoplayday/