Fukushima children change their world through music
11th March 2019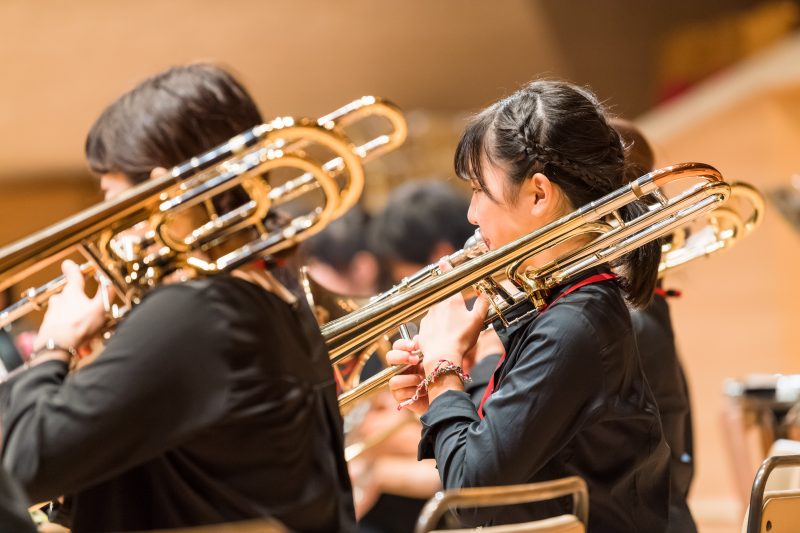 On April 1st 2019 at 7.30pm the Fukushima Youth Sinfonietta, 50 young musicians who survived the earthquake and tsunami in 2011, will perform at the Queen Elizabeth Hall, Southbank Centre, London. This is the latest stage in their extraordinary journey to becoming an acclaimed youth orchestra, increasingly known not only for the standard of their performances but also for their innovative approach to working with other groups of young people who are living in difficult circumstances.
The FYS will also be joined on the stage by two young musicians from Oaxaca Mexico, where the concert organisers, UK charity Keys of Change, are supporting an orchestra made up of children facing poverty and adversity.
This is not the first time the FYS has performed at a major venue. A near sell-out concert at the Queen Elizabeth Hall in 2014, was followed by performances in Tokyo, Bangkok and Boston. Wherever they go, the FYS work to arouse interest and enthusiasm among local children.  "Music is one of the simplest yet strongest ways for individuals around the world to build bridges for peace and make a positive social change. The young musicians of the FYS are a living testament that music can change the world" says Keys of Change and FYS founder, Panos Karan.
Concert details: Queen Elizabeth Hall, Monday April 1st, 2019, at 7.30pm. Programme includes Beethoven, Tchaikovsky, Borne and Mackenzie. Tickets (£30, £20, concessions £15) available from the Southbank Centre box office 0844 847 9910 or online at www.southbankcentre.co.uk
The Keys of Change charity, who are organising this event, are working with Club Europe Concert Tours. For more details, contact Lucy Szymonski at Lucy.s@club-europe.co.uk.