Deadline for young composers: ORA Singers is on the lookout for potential from UK state-schools
26th January 2021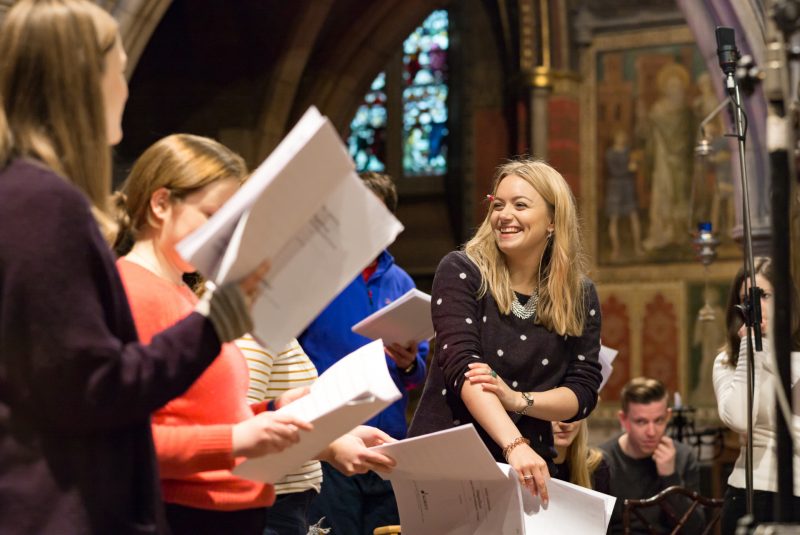 There are just two weeks to go before ORA Singers, the award-winning vocal ensemble, will select 10 finalists and 20 apprentices for their 2021 Composer Competition.
The scheme, a 'one of a kind' for Composer Competitions, selects young musicians from state-only schools to be mentored for free by a professional composer in order to write an original choral work. Initially launched in 2019 to great success and lead-adjudicated by the group's President, Stephen Fry, the ORA Singers Composer Competition is designed to nourish and develop young talent that otherwise might be overlooked.
Deliberately targeting young people who have not yet had access to specialist tutoring, the programme assesses personal statements alongside any musical work (complete or incomplete) before hand-picking 10 deserving state-school students and pairing them with a composer who provides up to 10 hours of guidance and teaching. This year's finalist mentors are composers Richard Allain, Kim Porter, Ken Burton, Janet Wheeler and Harry Escott, who will help the young composers learn to write for choir.  In addition, 20 apprentices will be selected and enrolled in a series of workshops, led by emerging composer, Rory Wainwright Johnston.
Applicants can submit either a video, sound file or score to showcase their music, with the deadline of 11pm, on Monday 8th February 2021. Please visit the website at www.orasingers.com/competition for full details
Questions and applications can be sent to Competition Manager, Natalie Docherty, at competition@orasingers.com.