DCMS announce record high for UK's creative industries
14th January 2015
The UK's creative industries, which include IT, film and music, were worth a record £76.9bn to the UK economy in 2013, the government has said.
New figures published by the Department for Culture, Media and Sport (DCMS) show an increase of 9.9% on the 2012 figure of £70bn.
According to the DCMS, the industry's growth was three times greater than the wider UK economy.
The creative industries also accounted for 5.6% of UK jobs in 2013, it said.
It was the first time since DCMS records began in 1997 that the figure had topped 5%, accounting for 1.71 million jobs.
But while industries like IT, design, architecture saw an increase in employment, jobs in areas like publishing, libraries, galleries and museums fell.
The IT, software and computer services group was worth £35.1bn in 2013, accounting for almost half of the economic benefit created by the creative industries as a whole.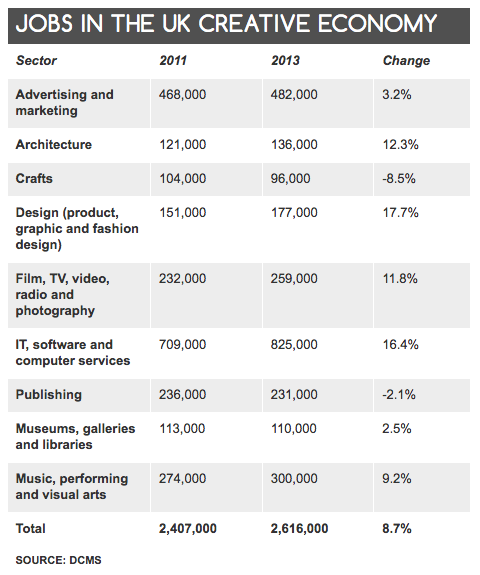 Culture Secretary Sajid Javid said: "The UK's creative industries are recognised as world leaders around the globe and today's figures show that they continue to grow from strength to strength."
Caroline Norbury, chief executive of Creative England, a not-for-profit organisation that supports the creative industries, said: "These figures show unequivocally that the UK's creative industries are growing faster than any other major industrial sector."
Read more on the BBC website