Composition Competition to publish student work
16th June 2020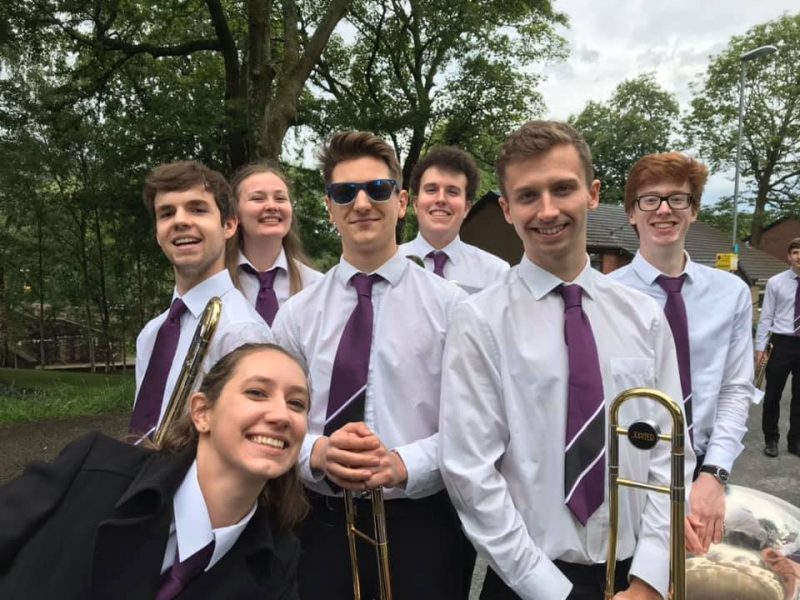 A new composition competition, hosted by Durham University Brass Band and supported by Durham Music Shop and Steve Robson, is set to publish two works by UK university students or recent graduates!
Durham University Brass Band have recently announced the inception of a new composition competition, supported by Durham Music Shop and Steve Robson. The Durham and Open Composition Competition is open to all UK university students and graduates of up to one year and is looking for pieces of music themed around the North East of England, or a concert march. The original compositions, up to 6 minutes in length, should be arranged for standard brass band orchestration, and be playable after some rehearsal by a 3rd section band.
The competition has two classes, one open to all UK university students and recent graduates, and another open to just Durham University students and recent graduates. Both classes are offering prizes of £100, plus the chance to get your work published by Modrana Music Publishers (with a competitive royalty's agreement) and performed by Durham University Brass Band in the upcoming academic year. If you are looking for something to do over the socially-distanced summer holiday, then this really is a great opportunity!
The winning entries shall be judged by Steve Robson, a composer and concert organiser from Weardale in County Durham. All compositions will be judged "blind" by Steve, with no knowledge of who has written them, giving everyone a fair opportunity! Submissions are also encouraged to include some accompanying notes about the composition. Steve said "I was delighted to be invited by Brian Yates of Durham Music Shop to participate in this exciting new venture, to encourage university students around the country to try their hands at, or develop their musical skills by composing for brass band. I have been privileged to work alongside students from Durham University on music projects over each of the last 2 years, and have come to realise what a wonderful thing it is for any musician to be involved in any music society during their years of study. Whether you are a music student, a bandsman, or a musician looking for a new adventure, here is the perfect opportunity, and a unique way to add a further special memory to your years of academia. Immerse yourself in music from the genre. Take a walk, and whistle your tune. Sit at the piano with your manuscript and pencil, or start tooting on your tuba or trombone right away. What better challenge to fill your days over the coming weeks, to stimulate your mind and lift your spirits? It's terrific that the winning pieces will be both performed and published, as well as receiving a cash prize. More significant though, I also feel that in a fun project like this, that every entrant will be a winner. I'm honoured to have been asked to judge, and am eager to get listening in September. Good luck!"
The competition is an excellent way for budding composers to get their music out there and published in what can be an incredibly hard world to break into. Thomas Hicken, conductor of the Durham University Brass Band, had this to say; "We know how difficult things are for musicians at the moment, and we wanted to give composers right at the beginning of their careers a way to get their music out there and played by bands. We are so grateful that Brian Yates of Durham Music Shop is able to support the competition and publish the works. Durham University Brass Band are really looking forward to performing the winning works!" Brian Yates of Durham Music Shop said "Durham Music Shop and Modrana Music Publishers are delighted to work with DUBB in launching this competition at this difficult time. We are pleased to help give new talent an opportunity to showcase their composing skills."
Entries close on 1st September 2020. More information can be found here. Entries/queries should be sent to brass.band@durham.ac.uk.