"Collectively we can make a difference" – Sage Gateshead on the theme of partnership
2nd October 2018
Music Mark has been looking closer at the theme of Partnership this term. We know it is at the heart of what a Music Education Hub is, and supporting these partnerships is central to Music Mark's mission. And who better than the incredible Music Mark Hub Partner Members to bring it all to life? We've looked at Drake Music and Yorkshire Youth & Music. Now, we turn to the incredible North Eastern cultural powerhouse that is the Sage Gateshead.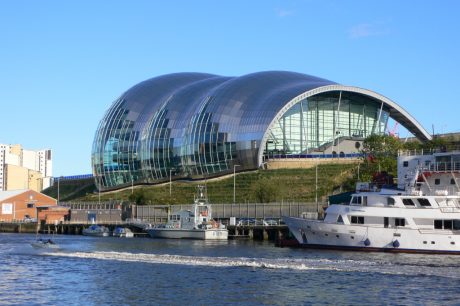 Music Mark: What does your organisation do and who does it serve?
Sage Gateshead: Sage Gateshead is an international home for music and musical discovery located in the North East of England. Our local, national and international concert programme runs all year round and incorporates all kinds of music. Music-making and learning activity is open to everyone, of every age and ability and takes place in Sage Gateshead, and in our region, contributing to the culturally vibrant North East, reaching audiences and developing local artists. As a charity, the support we receive helps to ensure everyone in the community can experience music.
Music Mark: Which Music Hubs are you in partnership with and where do you operate?
Sage Gateshead: We are in partnership with all Music Education Hubs in the north east and together we operate across the north east region: Gateshead and South Tyneside Music Education Hub; Music Partnership North; Sunderland Music Hub; Tees Valley Music Service; Durham and Darlington Music Education Hub and North Tyneside Music Education Hub.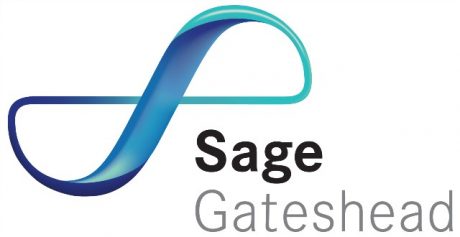 Music Mark: What does the word "partnership" mean to you?
Sage Gateshead: Partnership means listening to each other, finding shared understanding, values and goals. Partnership means understanding each other's strengths and weaknesses. Learning and working with other organisations, communities and individuals enables us to pool our assets to co-create fantastic music festivals, performances and events, identify and meet needs more effectively, achieve collective impact and maximise opportunities for children and young people in the north east.
Music Mark: How has your provision changed since you went into partnership with a Music Service? How do you think the partnered Music Service has changed?
Sage Gateshead: Being in partnership with every Music Education Hub in the north east has enabled us to understand our role in the north east and clarify the purpose of Sage Gateshead's Creative Learning work to create joined up music education and participation. We work together on improving music pathways and progression routes, increasing musical inclusion, producing large scale events (for example, hosting the BBC Proms Youth Choir this summer) and more generally, drawing on the knowledge and expertise of the Music Education Hubs and supporting each other.
Music Mark: Who would you like to partner up with next?
Sage Gateshead: We'd love to continue our partnership with the BBC and Music Education Hubs, extend our partnerships with the NHS, Public Health and Clinical Commissioning Groups to increase social prescription of music for mental health and well-being. We would like to join partnerships which campaign to increase GCSE, A Level and BTech music in schools.
Music Mark: In your opinion, why is it important to be part of a national network such as Music Mark?
Sage Gateshead: It's important because collectively we can make a difference. Sage Gateshead exists to provide music for everyone and so Music Mark's vision fits hand in hand with our own. It has opened up conversations and actions with a whole network of like-minded organisations.  We can share learning, identify need, influence policy and make change through our collective activity.