Chris Shurety awarded an MBE in the Queen's Birthday Honours List
19th June 2017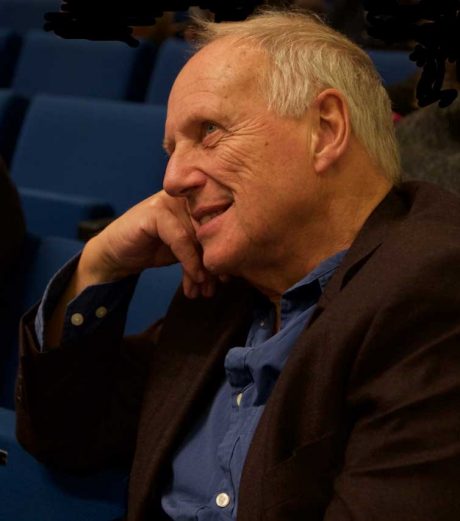 CoMA (Contemporary Music for All) are proud to announce that Chris Shurety, Director of CoMA, has been awarded an MBE in the Queen's Birthday Honours List for his services to music.
Chris is passionate about enabling as many people as possible to participate in music making. After 22 years working in local authority community and arts policy programmes, he established the late starter orchestral movement in 1983 with the East London Late Starters Orchestra (ELLSO). In 1993, Chris set up CoMA to provide the opportunity for everybody to fully engage in contemporary music as composers and performers, as well as listeners, creating a culture of participation and a vast new repertoire of pieces of the highest quality that everyone from school groups to professional ensembles can perform and enjoy.
Chris has led CoMA as its Artistic Director for 24 years, taking the organisation from strength to strength. His leadership has catalysed a step-change in musical culture, placing participation at the heart of contemporary music, through a model of working, commissioning, and programming that was decades ahead of its time in 1993, and is now inspiring organisations and audiences to take up CoMA's lead.
CoMA has a national network of instrumental and vocal ensembles and an expanding international programme. It runs a regular Summer School for players and composers, tutored by internationally renowned performers and writers of contemporary music.
In response to the lack of suitable material for mixed ability ensembles, CoMA has developed its Open Score approach, which has produced nearly a thousand works, flexible enough to be used by a wide range of ensembles. Material has been commissioned from and submitted by amateur, student, emerging and established composers and through collaborations with UK conservatoires.
In 2016, Chris established the Festival of Contemporary Music for All, a collaboration between CoMA, leading professional ensembles, national music organisations, amateur and youth groups. Taking place in six regions across the UK, this was an enormous success and the Festival is now a biennial event. In 2018 there will be twenty locations including five across Europe.
Chris says,
"It is a great honour to be nominated for this award. It really serves as recognition for all those many musicians, both amateur and professional, who have contributed so much of the past 25 years to making CoMA not only a reality, but also such an extraordinarily exciting musical journey.  We have taken our first steps. There is much more to come I am sure."
Tom Service (BBC Radio 3 and Chair of CoMA) says
"No single figure in contemporary musical life is responsible for commissioning as much and inspiring as much new music and music-making as Chris Shurety. But what's most important is how he has realised his radical vision of a fully open, fully participative musical culture – and how an idea that started with CoMA is now radiating across the whole of musical culture, from schools to professional ensembles. He is one of the essential, inspirational presences in contemporary music, and the most deserving of this recognition!"
For more information about Chris Shurety and CoMA, please contact info@coma.org