Celebrating 'The Power of Music', new research by Dr Susan Hallam and Dr Evangelos Himonides
22nd April 2022
Ahead of its publication and Q&A webinar, we take a look at the forthcoming book by Dr Susan Hallam and Dr Evangelos Himonides 'The Power of Music: an exploration of the evidence' and what the conclusions it draws may mean for music educators.
'Music has been part of human culture for thousands of years. Over millennia, music has been used at an individual, group, and societal level for many reasons, from mate selection to social cohesion. The extent of its power has been recognised over the years, to the extent that some politicians and individuals have sought to control or even ban it. The power of music was demonstrated on a daily basis throughout the Covid-19 pandemic, uniting those separated and boosting morale.' – excerpt from The Power of Music summary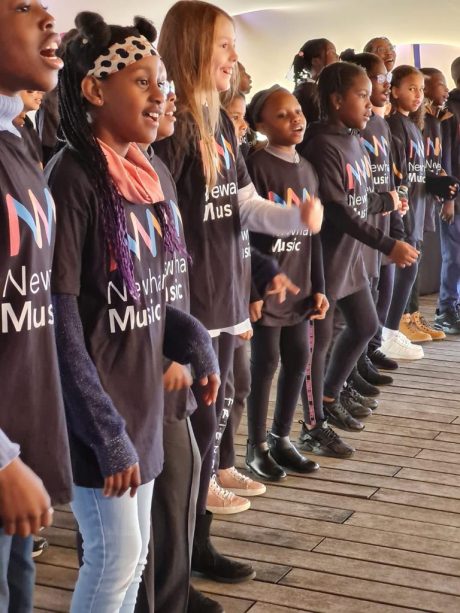 Many in the music education world will already be very familiar with the works of Dr Susan Hallam, Professor of Education and Music Psychology at the UCL Institute of Education. Dr Susan Hallam's forthcoming publication 'The Power of Music: an exploration of the evidence' has been written with Dr Evangelos Himonides, Professor of Technology, Education, and Music at UCL, and is anticipated to be available by the end of May. The book represents an important new resource in the field of music education, practice, and psychology and brings with it some fascinating conclusions. On 10 May, Dr Hallam and Dr Himonides will present their key findings to Music Mark members in a webinar. Find out more about the webinar and register here.
The book builds on Hallam's earlier work, The Power of Music: A Research Synthesis of the Impact of Actively Making Music on the Intellectual, Social and Personal Development of Children and Young People (full report available here). However, with more research having been undertaken since its publication in 2015, the new book includes research from across the entire lifespan and explores an even wider range of issues – particularly those relating to health and wellbeing. To allow the reader to draw their own conclusions about the impact of music, the authors include many examples of individual research projects. In doing so, music's relationship with literacy and numeracy, the role it plays in our everyday lives, and its impact on social cohesion and personal wellbeing are explored in detail.
Alongside its findings, the questions the book poses to the research community are also key. Having reviewed evidence from a range of disciplinary fields (from neuroscience, psychology, and sociology to education, music and health), the authors explore various methodological issues. With these in mind, they assert that it isn't possible to draw conclusions about the direct impact of music – either positive or negative – with absolute certainty. However, the conclusions which they do reach about the role and impact of music are of exciting significance to anyone working in music education.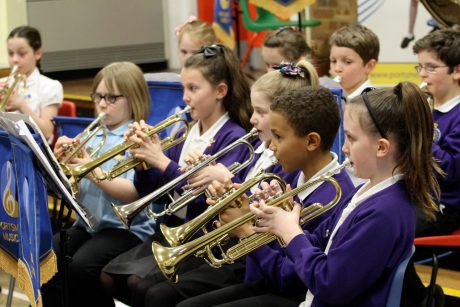 On engaging with music (either listening to or making), Hallam and Himonides conclude that it can support cohesion or encourage discord at the societal or subgroup level. Meanwhile, at the individual level it was found to offer a multitude of benefits, from enhancing executive function to contributing to identity development. Crucially, their research makes clears that for the benefits of engaging with music to be realised, musical experiences must be of high quality. This final point has important implications for anyone working in music education, particularly in early years and school contexts where class teachers may have little or no specialist musical training.
In our webinar on 10 May, Hallam and Himonides will speak more about their key findings and facilitate a Q&A session. This event is aimed at anyone working in music education and is an opportunity to find out more about this important research on evidence-based approaches to the power of music from the authors themselves.
On its upcoming publication, Dr Susan Hallam said: "For many years there has been ongoing research on the Power of Music. The last major review was undertaken in 2014 and it was clear that now was the time for an update. Once the process of finding new research was underway, it became clear that there was increasing controversy about the findings and that this was largely because of the use of different research methodological approaches.
What was needed was a book which was sufficiently detailed to allow consideration of these methodologies. The current book provides those working in education or community music with a considered evaluation of research on the power of music and its strengths and limitations which they may be able to use to support them in gaining funding for maintaining existing programmes or for developing new programmes.  It also stresses the importance of the quality of musical experiences in leading to any positive outcomes, musical or otherwise. This has implications for the initial and ongoing training of musicians, particularly those involved in education and community music.
We are particularly looking forward to the webinar as this will make it possible for us to interact directly with those who might find the book useful and answer any questions that they may have."
Bridget Whyte, CEO of Music Mark added "The publication of an updated version of The Power of Music, from two leading experts in music education research, could not come at a more important time.  I know that this report will be so useful for advocacy at a local, regional, national and international level.  Indeed, it is something that everyone from government to school leaders, to parents should know about to understand why investment in every child receiving equitable access to a high-quality music education is so important." 
Many people do not need scientific evidence to demonstrate the power of music. Particularly for those working in music education, music's power is innate, obvious and demonstrated on a daily basis. However, though this may be true, it may still be many years yet before it is possible to provide clear guidance as to which specific musical activities might lead to particular outcomes, and what qualities in the delivery of those activities are key to success. 'The Power of Music: an exploration of the evidence' addresses this need, and will surely become an indispensable resource for anyone guiding education policy, working in music education, or researching its social, personal, and cognitive impact across human ages and experiences.
---
The Music Mark webinar exploring The Power of Music with Dr Hallam and Dr Himonides will take place on 10 May at 4.00pm – 5.15pm. Music Mark members can register to attend for free here.
The Power of Music: an exploration of the evidence, a summary of its contents and the key points emerging from it will be available by the end of May here.