Call for Youth Voice Resource Invitation
25th September 2019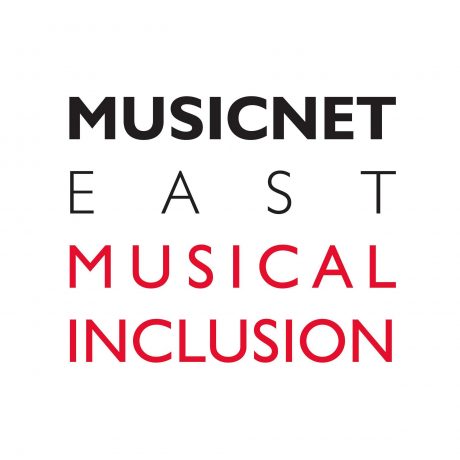 'Listening Before Telling'
MusicNet East: Changing Tunes (based at Hertfordshire Music Service) is interested to develop a resource that explores how responding to Youth Voice can help music services demonstrate the full value of music to broaden our engagement.
As part of our partnership with Music Mark and Youth Music, we run a national music services working group for inclusion. At our meeting at Music Mark conference in November 2018, partner music services defined developing inclusive practice as responding to the different needs and interest of all young people.
'Inclusion is a process by which music organisations empower all people to choose and create their own musical pathways.'
'Inclusion is to enable musical access to all, matched to individual need'
Whilst community music practice has often been concerned with dialogue with participants (Lucy Green, 2002, 2008, Dave Camlin, 2015) instrumental music teaching has sometimes been associated with instruction in technique by tutors in 'telling mode' (Marjorie Glynne- Jones, 1988).
Rather than suggesting musical inclusion is concerned with developing only informal genres and instruments, research has begun explore how responding to pupil voice can benefit all types of instrumental teaching more widely (Guadalupe López-Íñiguez, 2017).
From September 2019 until April 2020, we will be inviting submission of evidence of effective practice through Mark Mark and inviting members of our national working group to produce case studies of their own developing work on this.
We anticipate that this may include evidence of practice at multiple layers of services, including;
how we can best consult a broader range of young people to diversify what we offer in schools and music centres
how tutors/music leaders can dialogue with young people, through and around music-making
how music-making may change the way young people talk about themselves with their peers and with adults and about their lives.
how responding to Youth Voice changes practice and benefits music services'business case.

Evidence will be collated into a Youth Voice resource and published as part of outcomes for Year two of our project in summer 2020.
How you can help:
We are looking for outstanding examples of music services, as hub lead organisations, inviting and responding to the voice of young people. Please send us a short write up (200 words) about your example. If chosen, we will ask you to expand on your example, add pictures or other graphics, don't worry, we can do the writing if you don't have time. Your example will be printed as a separate case study with your logo and credit.
Your example doesn't have to include lots of young people-how you worked successfully with a few may be just as valid. It may also be about workforce development, rather than directly about young people. Or you may be trialling a different way to record the interests and creativity of young learners that you want to share with others.
We welcome examples which cover your work in engaging diverse communities of young people, targeting vulnerable young people or working with partners to create a dialogue with young people you wanted to reach.
Michael Davidson and Lyndall Rosewarne, Musicnet East:Changing Tunes, September 2019 Contact: Info@musicnet-east.org.uk
http://www.musicnet-east.org.uk https://www.musicmark.org.uk/marketplace/musicnet-east-information-and-guidance/