Bridget's Blog: All the Hall's a Stage
8th November 2021
Music Mark CEO Bridget Whyte reflects on her evening at the Royal Albert Hall for Music for Youth's REMIX Prom, All the Hall's A Stage, and the impact when youth voice is embedded thoroughly and authentically into music education events.  
Last week I had the privilege of attending the Music For Youth REMIX Prom at the Royal Albert Hall.  After two years, it was so lovely to see almost 2,000 children and young people making music together. There was a real buzz in the hall, and as the lights went down to start the event you could feel the excitement building.  Not just in the areas where young people were seated, but in the boxes around ours as we all held our breath hoping that the magic had not gone and that the evening would inspire and delight as previous proms had done.  It did not disappoint; indeed it was life-affirming and reminded me once again (as if I needed reminding) as to why music is so important to young people's lives.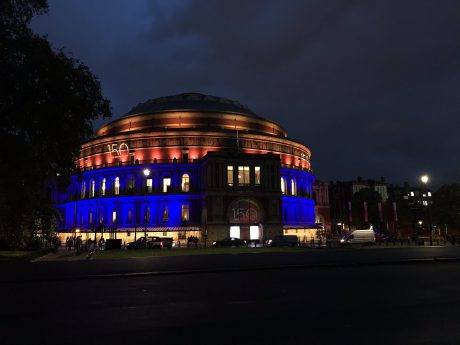 This year, the professional presenter Remel London was joined by three young presenters on stage. As part of their contribution to the evening they each shared some thoughts about their experiences of the pandemic.  They talked eloquently about how it had often been hard to keep motivated as students, but by setting themselves goals they were able to continue to learn and explore music.
One of the things which struck me most from what they said was how these young people have been reshaped by these last two years. This was also reflected in the lyrics of the songs sung throughout the event and in the beautiful words of the trio of primary school children who shared their pandemic tales. However, in spite of the challenges of this period of their lives, music has kept them going and brought them together for this wonderful event.
This week I'm talking at a Westminster Forum (we'll share my speech directly after the event for those who are unable to attend), and the topic I was asked to talk on was the 'immediate priorities for music education'.  You won't be surprised to know that I will talk about funding, training and equitable access to music making for all children and young people (among other things), but having attended the Remix Prom last week, I wondered if rather than talking about the immediate priorities for music education we should simply be saying that the immediate priority for education is music!
We all know how music can be the catalyst for many pupils, and I feel certain that every child and young person who was at the Royal Albert Hall last week will have had a life-changing experience.   Yes, it has been a crazy two years and yet, through music we can express what has happened and celebrate as we come back together in choirs, orchestras and other ensembles.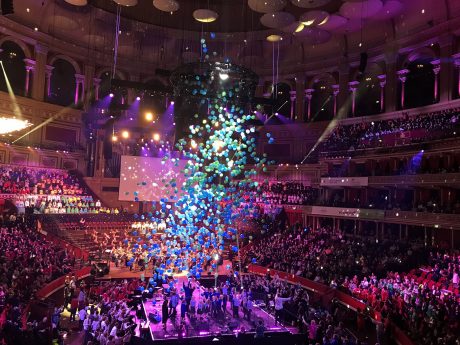 And back to those young people who gave us their thoughts so confidently last week.  Hearing from the young people themselves really added an extra dimension to the event and I reflected on how important youth voice is. Editor of Music Teacher Magazine Harriet Clifford summed it up perfectly in her review of the evening, saying "This youth-led approach did not feel like a gimmick or a nice-to-have – it felt absolutely fundamental. With the right mentoring, support and empowerment, handing over huge amounts of responsibility and ownership to young people is no more risky than remaining bogged down by tradition." (You can read the full review here).
This Thursday we are running our second of three sessions around Youth Voice, 'Youth Voice and your EDI strategy', and I would encourage everyone to attend.  As I've said before, it is their music education we are providing and to hear from them is vital as we develop and deliver the work that we do.
Bridget
---
Session 2 of the Music Mark Youth Voice series, 'Youth Voice and your EDI strategy' takes place at 3.00 – 4.00pm on Thursday 11 November and is free for members of Music Mark to attend. Find out more and sign up here.