Bridget's Blog: See you at the Conference
11th October 2021
Almost every day I seem to be doing something which seems a little odd or quite novel now but was so normal two years ago!  A face-to-face training course, meeting a colleague in a coffee shop to catch up, hiring a venue for a board meeting, going to a live gig, and last week the Music Mark team met in London for a planning day.
All these things remind me how valuable face-to-face interaction is.  We have done so much on Zoom and Teams and even gone all 'retro' and had the odd phone call where a meeting would have been the norm, and technology has helped to keep us going.  In fact, for Music Mark discovering Zoom the week before Lockdown 1 meant we could (and still do) offer more training and events, peer-to-peer networking and generally support and connect all our members in a much more inclusive and meaningful way.  However, there is something special about meeting someone 'in real life'.
Which is why I'm already getting so excited about our Annual Conference this year.  Yes, we would be foolish not to capitalise on our learning from last year's virtual conference and have an online offer and we do.  We'll be offering delegates pre-recorded sessions for everyone to watch, a virtual exhibition to explore for over 6 weeks and for those who can't join us in Brighton, for whatever reason, we are offering a virtual ticket that will provide access to a live feed of the main space across the two days (which will also be recorded and added to the conference website after the event).  However, that chance conversation over coffee which will solve a problem you're having?  That's something you need to be in the room for.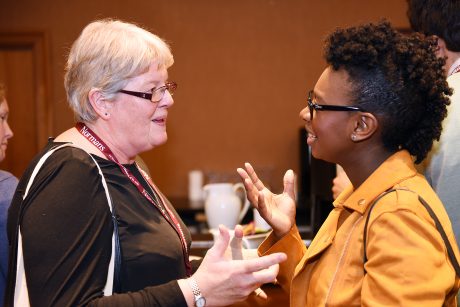 The venue in Brighton is – as I remember from my visit there over two years ago – MASSIVE!  Until we realised that local or national lockdowns would not make it possible last year, we were having positive conversations with the conference team at the Hilton Metropol about capacity with social distancing.  Indeed, the fact that they can fit a dodgem track (yes really!) into half the space where we are planning to have the exhibition and refreshments continues to give us real confidence that delegates won't feel uncomfortable. And we are further encouraged by bookings so far – with over 80% of those who have booked to attend the conference joining us in person in Brighton.
And with such a great programme – available for you to view here – on offer the challenge is not going to be whether to come, but what to choose to attend when you do!  Programming the conference every year is great fun as there are so many fantastic programmes, projects and resources that are being developed across the country that we can help colleagues to share through the workshops and presentations.  Our theme this year is Technology and Music Education and I love the fact that the sessions on offer are so varied!  I'm loath to have favourites, but I do have to admit to particularly looking forward to hearing about Dorset's Music and Emotional Literacy project, and Croydon and Hackney's partnership looking at how race equality can be promoted through music and storytelling.  But then if I go to those, I'm going to have to miss hearing about Surrey Arts' project with Asylum Seeking children and host communities, and how Leicestershire Music have created a whole class music technology model…. At least I'll be able to talk to the presenters of the sessions I have to miss over lunch!
Are you joining us in Brighton?  I hope you do. As you know we have a plan B, and we are keeping an eye on things to make sure we keep you safe.  Indeed, we are about to published 'Conference Unlocked' our guide to how we are going to ensure we do all we can to mitigate the risks of COVID-19 at our conference (and perhaps it's a publication that might also help you if you're planning a conference or large meeting).  But we are keeping everything crossed and really hope we can share a cuppa and perhaps even a mince pie (well it will be December!) with as many of you as possible!
See you there.