Bridget's Blog: A global vision for Music Education
6th September 2021
Having been invited to join an International Expert Group to draft a statement for universally shared principles of music education, Music Mark CEO Bridget Whyte asks what a UK compact might say…
When I was a child I loved looking at old photo albums (and when I'd nagged too much, the projector would be set up for me to view the many, many slides taken in the 70s!).  These days I often use Facebook to look back at old photos instead, and remind myself of past experiences, the people I've met, and the places I've been to. Though some of my Facebook 'memories' are vague statements which I now have no clue about (was that status about hating spreadsheets about a particularly complicated budget or simply that I'd forgotten to save something?), many of them are reminders of my travels.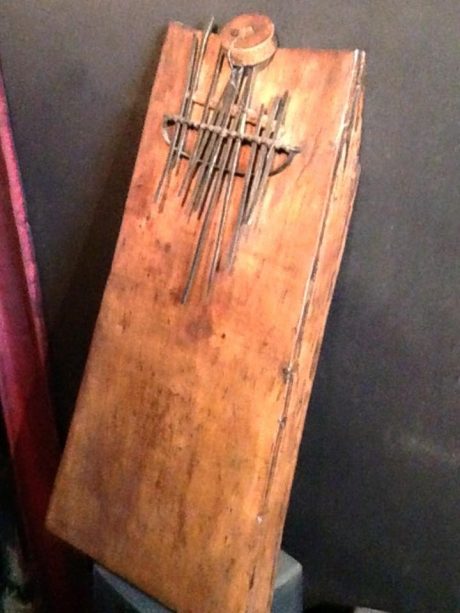 As many of you will know I worked with the British Council for almost five years before I started at Music Mark and most weeks there is at least one memory of a trip I made in my work for them.  Today for instance it was pictures of instruments from a museum in Addis Ababa from a trip to Ethiopia five years ago. I feel very privileged to have been able to visit these countries (20 in total) as part of that work.  I'm also grateful for the opportunities I had to learn about the educational, social and cultural contexts of these countries and consider how music, and in particular singing, might support the education of children and young people.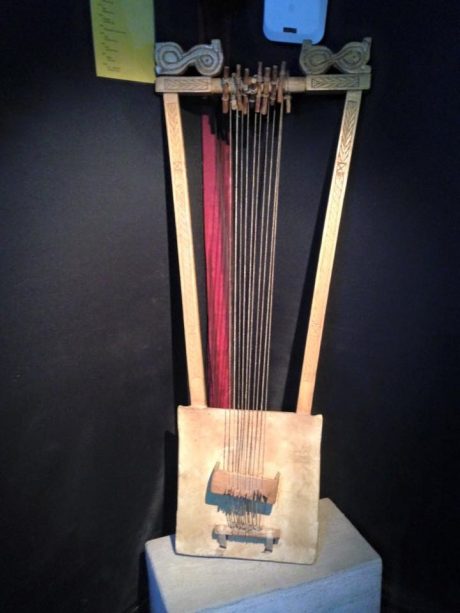 Much of what I learned helps me to support the Music Mark membership. For example, I know how important it is not to make assumptions that what might work to support children and young people in one place will also work for those elsewhere – a message I have given to policy makers across the UK as part of the 'influencing' role Music Mark has.  However, the experiences of my travels also continue to help me in other ways as I have now been invited to be involved in another international initiative.
Back in 2020 I was asked to become part of an International Expert Group who has been tasked with 'drafting a statement on universally shared, applicable and proven principles of music education'.  The aim is to create a 'Global Compact' which develops a values-based reference tool for advancing music education globally.  I feel honoured to have been asked and am in esteemed company with experts – primarily university professors and presidents of national international groups – from across the globe.
The passion and enthusiasm of the colleagues I am getting to know via this process is exciting.  To know that there are champions across the world who have the same passion for music education as you and I do is inspiring!
Our initial work on writing this 'global compact' identified six interconnected principles:
Humanness
Human Rights
Diversity, Identity, and Intercultural Understanding
Active Music Making
Teacher Training
Human Development and Wellbeing
And now, we are trying to expand these into statements.  To do that, sub-groups were set up and I was invited to chair a small group of colleagues – from Colombia, Sweden (but living in Brazil), South Africa and the USA – to look at the fourth principal.  Over the summer, with two Zoom meetings which had some joining first thing in the morning and others late into the evening thanks to the time difference between Washington State and Kwa-Zulu Natal, we began drafting a description of Active Music Making.  We are doing so by trying to answer the questions: what do we mean by 'Active Music Making'?; what are the most important implications for stakeholders?; what needs to be in place for Active Music Making to be realised?  And all of that written in a way that can be translated into different languages without losing the nuance of our answer!
Sadly our initial meeting's suggestion to refer to the verb 'musicking' had to be quashed when we realised that it would not translate well.  But we are getting there!  I will share the final version of our statement when it's ready and keep you updated on the progress of the overall 'global compact', but for now here are two statements which really stood out for me as we chatted last week:
Music helps us to be humans, providing a means to understand both ourselves and other peoples and cultures.
Active music making is engaging and experiencing musical performance with the voice, body and instruments, individually and with others.
We have another meeting in a few weeks' time, but interestingly our conversations are also helping me to think about the discussions which are happening across the UK about music education too – what would a UK Compact say?  What do we see as the principles which will advance music education?
Bridget Whyte
Music Mark CEO