Blog: Time to kick-start your Kickstart
15th November 2021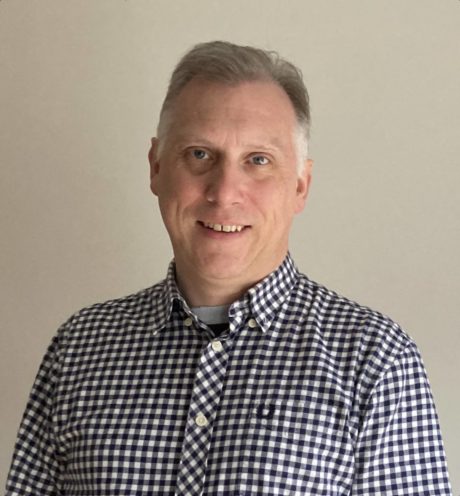 This week, Gary Griffiths looks at the government's Kickstart scheme and how it can be a useful opportunity for Music Education Hubs and services. Ahead of the deadline for new applications, he talks to Hounslow Music Service and Brighton Dome to find out how the Kickstart scheme worked for them. 
The government's Kickstart scheme closes to new applications on the 17th December.  It enables employers to create supernumerary roles to be filled by a young jobseeker, and it pays a full subsidy covering the national minimum wage and on-costs for up to 25 hours per week for six months.  Each placement attracts a £1,500 grant for equipment, training and support.
We  spoke to Oonagh Barry and Kickstarter Isaiah Dash at Hounslow Music Service and to Deana Ward, Head of Development for Future Creators at Brighton Dome about how they have used the opportunity.  Hounslow is one of several London members hosting Kickstarters.  Brighton Dome became a Kickstart gateway, which has enabled over forty cultural organisations to create more than 150 Kickstart placements in the surrounding area, as well as hosting thirty Kickstarts themselves.
Hounslow Music Service recruited two graduates to Kickstart placements through The Graduate Project.  Both were musicians (Isaiah is a former HMS student) and brought skills from their degrees in media, social media and cultural identity.  They were initially tasked with speaking to students and feeding back what could be improved, and made initial recommendations around the tone and appeal to young people of the service's digital presence.  Throughout their placements, Isaiah and his colleague Dan continued to amplify the voices of students and reflect back to Oonagh and her team.
Brighton Dome's Kickstarters worked across the organisation in front-of-house and visitor service roles, heritage, finance and HR; the music service hosted two creative digital assistants.  More widely, the scheme has been warmly welcomed, with small organisations keen to be able to offer trainee roles they would otherwise not have been able to and, in return, benefitting from new capacity, skills and ideas.
Future Creators offered employability support for Kickstarters covering CV skills, interview practice, teamwork, self-confidence and career planning.  Where other employers bought into this wraparound support, Kickstarters were able to earn digital badges in recognition for their skills.  These were developed as part of Brighton Dome's Cities of Learning project with the RSA, and they work as a digital reference, listing the young person's skills and achievements as part of their placement.
Although employers can sign up directly with the Department of Work and Pensions, both Oonagh and Deana highlight the advantages offered by gateways, which can relieve employers of much of the administrative burden, as well as optionally providing the additional employability support required.  The Graduate Project also pre-vetted Hounslow's candidates.  The net cost to employers can be zero, although some choose to 'top up' hours or to pay the difference between the minimum wage and the living wage.
Initially Kickstart vacancies were only available through DWP work coaches, which Deana thinks contributed to the scheme's initial slow growth.  Vacancies now show up on the Find a Job website, so potential candidates can search for and find opportunities for themselves.
While some placements have taken place entirely or mostly remotely during the pandemic, Deana recommends at least a weekly face-to-face meeting.  Hounslow kept their own building open, where Isaiah and Dan were able to work together and were supported by members of the team and Oonagh attributes the success of their placements partly to this.
The deadline for new applications is fast approaching but Deana advises potential Kickstart employers to get started now, as getting approval as an employer and then agreeing job descriptions can take several weeks.  Applications in process on 17th December will be completed but recruitment can only begin once job descriptions are approved and placements must start by 31st March 2022.
The DWP have commissioned Future Creators to run their Kickstart for Creatives pre-employment course in north London and their careers fair at Brighton Dome was the largest Kickstart event the local DWP have seen.  There are signs that employers in Brighton, including the Dome, are seeking to keep Kickstarters on.  Dan and is interviewing for jobs in Liverpool, where he now lives.  Isaiah has just started a job with a media company on the South Bank.
Gary Griffiths is an Independent Music Education consultant and author of Music Unlocked. Gary has been working with Music Mark on the Hub Support Programme, and provided advice and support to Music Education Hubs and their staff teams.