Big Boost to Music Opportunities for Rural Children
27th September 2017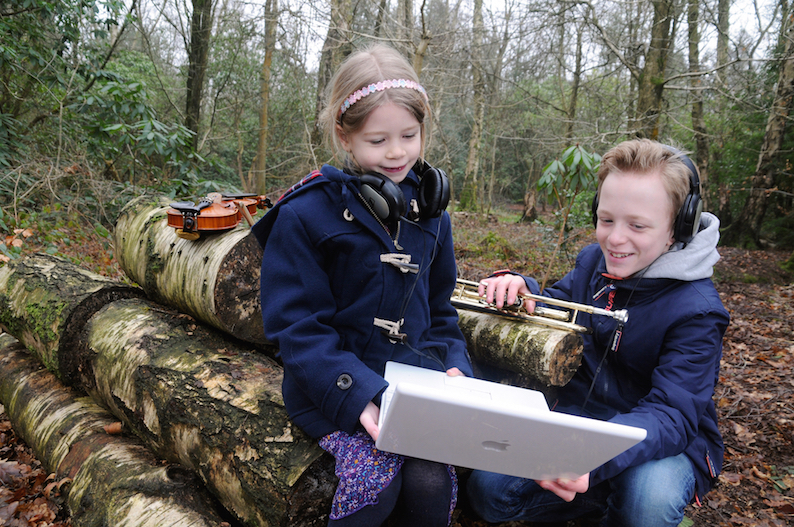 Nymaz awarded funding from the Paul Hamlyn Foundation to extend innovative online music education project Connect: Resound
NYMAZ today announces that it has been awarded £273,000 from the Paul Hamlyn Foundation Education and Learning Through the Arts Fund to extend its digital music education project, Connect: Resound, over the next four years.  The funding will enable a significant number of Music Education Hubs operating in rural areas to embed NYMAZ'S proven method of online learning into their programme of music tuition, thus providing many more children with access to high-quality online instrumental lessons and live broadcasts of professional performances.
Heidi Johnson, director of NYMAZ, comments: "Connect: Resound is addressing the fact that children in rural parts of England are simply not being offered the same music opportunities. It is an enormous step forward for NYMAZ to achieve the support of the Paul Hamlyn Foundation and will make a huge difference to our work. It will enable us to continue to combat this inequality by reaching many more rural schools and by facilitating training, networking and practice sharing for music education professionals interested in remote music learning.

We will also be exploring other areas where music provision is limited. These include online music lessons for children with special education needs and disabilities plus how to teach whole classes and multiple schools at once using online technology. We are delighted to continue our partnership with technical lead UCan Play, and look forward to exploring these new areas of focus with them, and with our Music Education Hub partners."
Music Education Hubs wishing to take part in the next phase of Connect: Resound will be invited to make expressions of interest in October 2017. NYMAZ will be making an open call, with priority being given to those with the most significant challenges to reaching young people in their localities, particularly through rural isolation.
The Connect: Resound live broadcast programme will launch in early 2018, with an exciting programme of music performances, across a range of genres and developed specifically for school age children.
A range of resources and CPD opportunities for instrumental teachers and classroom teachers and staff with an interest in online music education will also be available throughout the project.
Anyone wishing to receive e-mail notice of the open call and/or updates on the live broadcasts can sign up to join the free NYMAZ Remote Music Learning Network at www.nymaz.org.uk/for-professionals/remote
FOR MORE INFORMATION 
elizabeth@madebymarketing.co.uk
About Connect:Resound visit http://www.nymaz.org.uk/connectresound