BBC Ten Pieces Seeks Young People's Inspirational Words
6th February 2017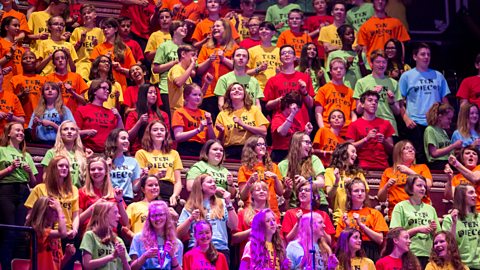 How to inspire one of the next Ten Pieces
We will be commissioning a new piece as part of a third set of Ten Pieces soon to be announced and we need your help!
As part of this commission our composer is looking for inspirational words from young people across the UK. To take part all you need to do is complete a simple literacy exercise with the young people that you work with.
Download the exercise worksheet and return it to tenpieces@bbc.co.uk by 10 February.
Please list the responses to the questions on the worksheet – you can send separate sheets for each pupil or one sheet with a number of responses to each question on it.
Once we have collated all responses our composer will select words and phrases to be included in the piece. We will send you a Ten Pieces certificate signed by the composer to celebrate your contribution to the piece.
Visit the BBC Ten Pieces website here