BBC Ten Pieces launches new inclusive films and resources
6th December 2019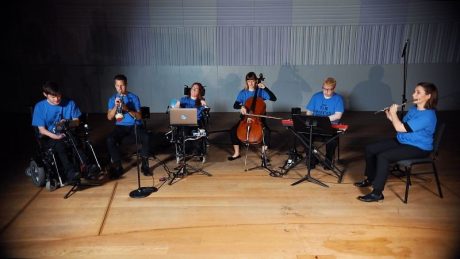 As part of BBC Ten Pieces Trailblazers, the BBC are launching a series of bespoke new films, in partnership with the BBC Philharmonic and Drake Music Scotland, designed specifically for Special Educational Needs and Disabilities settings and schools as part of International Day of People with Disabilities.
Taking Hans Zimmer's Earth and Delia Derbyshire's theme for Doctor Who – both of which feature as part of Ten Pieces Trailblazers – as inspiration, four new films and a range of accompanying resources and lesson plans to offer the nation's young, disabled people the opportunity to get creative with classical music have been created. The mainstream film for Zimmer's Earth, released earlier this year now appears with British Sign Language interpretation. The pieces convey that there is no one type of 'classical music' and no one 'orchestral' sound and this new activity now spotlights those trailblazing young musicians and organisations across the UK who are leading the way in SEND classical music education.
Explore the new inclusive films, lesson plans, resources and more here.