Award-winning YolanDa Brown to host Music Mark's first digital Annual Conference
18th September 2020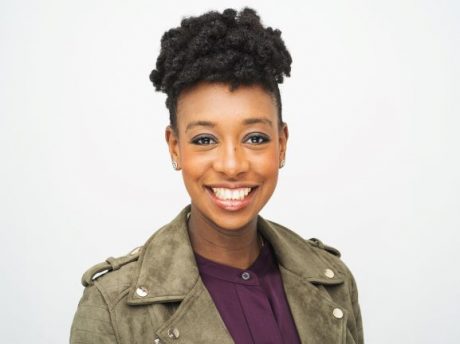 We reveal a TV-style studio, multiple channels, virtual exhibition and more as our flagship event goes fully digital for the first time.
Earlier this month, we announced that award-winning musician, broadcaster and philanthropist YolanDa Brown will be the host of our first fully digital Annual Conference, taking place on 20th November 2020.
Having presented as the keynote speaker for our annual conference in 2018, YolanDa is now pleased to return to the 'Music Mark family' as the Main Channel host. A seasoned broadcaster and host, saxophonist YolanDa presents CBeebies' "YolanDa's Band Jam" and her Saturday radio show on Jazz FM, as well as having achieved a No. 1 in the Jazz charts. YolanDa said she is 'honoured' and "delighted to be part of a day focussed on keeping the Music in Music Education".  Watch YolanDa tell us over on Twitter why she's so excited to take part.
The conference will take place on the 20th November, with content available to watch 'On Demand' right up until Christmas to ensure maximum value for money and time to enjoy the full programme. Running numerous online events over the last 6 months has provided valuable experience in virtual events, most notably the virtual CPD Day for Music Teachers on 3rd September which received almost 2,500 sign-ups for the live sessions.
Rather than taking place in a hotel or city hall, rather differently, this year's conference will take place on a custom-made microsite complete with a Main Channel broadcasting live from a studio in Northamptonshire. Taking the concept of corporate exhibition stands digital too, the Virtual Exhibition is an innovation which will allow delegates to browse the digital exhibition space and engage with corporate sponsors by video meetings.
Bridget Whyte, CEO of Music Mark says she is excited about the day of online networking, learning and discussion. "There'll be sessions on composition, focus on different musical genres from Rap to Ragas and quite a lot about inclusive and personalised musical learning."
Early Bird tickets are currently on sale until 30th September, with prices starting at £30 for 18 -25 year olds. Book now here!