Artistic Development Comes to the North West Area
8th May 2019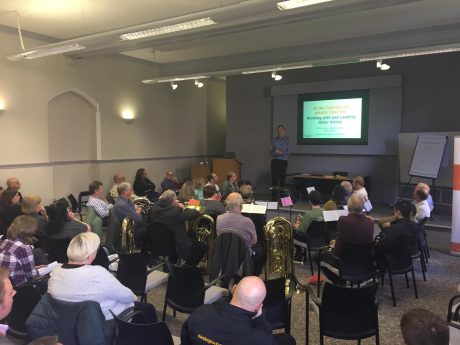 This weekend sees Brass Bands England bring the revolutionary Artistic Development with Philip Harper to the North West Area for the first time. With tickets for the event starting at the bargain price of £5 thanks to the support from Arts Council England this is an opportunity not to be missed!
The day would appeal to anyone in your band, particularly those who have an input into the artistic direction or would like to know more about getting involved. The day will take place at the fantastic facilities of Pemberton Band Room starting at 10.00 am on Saturday 11 May. The day starts with delegates exploring the wider context of art in bands and how to use art to advance your band. After the included lunch Pemberton band will join to look at the practical side of rehearsals along with the practicalities of maximising your artistic reach.
If your Band is a member of BBE you will save £10 from the cost of entry but tickets do need to be bought in advance at https://www.bbe.org.uk/events  so don't miss out and sign up now.