Applications invited for the Music Education Awards 2017
27th June 2017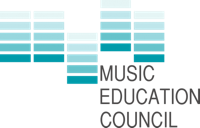 All music education hubs in England and music services in Wales, Scotland and Northern Ireland are invited to submit an application for the Music Education Awards 2017.
The Music Education Awards process has been found to be a valuable exercise for hubs and services to examine their practice and provision and to think about the services that their clients value and need. The Awards themselves aim to promote many forms of excellent music education provision and provide a platform for music services and hubs across the UK to celebrate their good work.
Click here for more and to apply
Apply yourself as a head of music service or hub lead – or pass the information on to a service or hub you think should be promoting its excellent practice.
Closing date Monday 9th October 2017.