Amplify London launches round 3 of fund to support grassroots music projects  
8th April 2022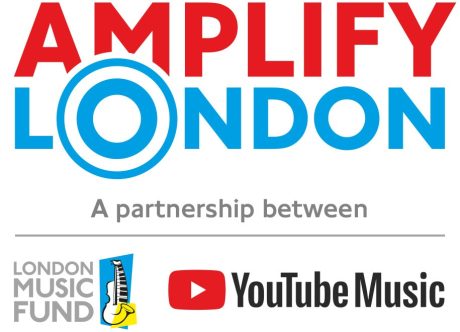 The London Music Fund has launched Round 3 of Amplify London, its fund in partnership with YouTube Music. Amplify London supports grassroots music organisations providing training opportunities and industry pathways for young people.
Amplify London provided grants to 10 organisations for projects in 2020 and 2021. It will support a further five grassroots music projects for young people across the capital in 2022.
Amplify London, the London Music Fund's newest stream of funding, generously supported by YouTube Music, has already supported 10 small and grassroots organisations and enabled more than 300 young artists, producers and musicians across the city to access creative projects, mentors, personal development programmes and performance spaces.
The fund aims to help each organisation develop their work and forge links with the music industry and the music education sector and support young people from under-represented backgrounds into music industry careers.
Applications are now open for the next cohort of five projects, to run between July 2022 – June 2023.
Organisations providing musical training or development opportunities (for example music creation, production, technology, recording, creative career support, and live or digital performance opportunities) for young Londoners aged 14-21 who face barriers in their music-making and need support to take their skills to the next level can now apply for a grant of up to £6,000 towards a project.
The London Music Fund is an independent charity with the Mayor of London as patron. Since 2011 the Fund has awarded more than 600 instrumental scholarships to children from low income families and funded over 50 wider collaborations with professional arts organisations and music hubs, reaching more than 10,000 young musicians and contributing more than £3.5m in funding to music education in London.
This ground-breaking new programme is supported by YouTube Music, enabling access to mentors and artists, offering networking opportunities and fantastic exposure for small projects and organisations. It is a new fund just for London, aiming to provide small arts and/or youth organisations get to the next level in their delivery.
Head of EMEA Music Partnerships at Google, Christina Matteotti said: "We are so proud to be continuing our partnership with The Mayor of London to support The London Music Fund. Making music more accessible, empowering young artists, and supporting innovative work in communities are important priorities for us at YouTube, and we look forward to seeing their future success."

London Music Fund Chief Executive Chrissy Kinsella said: "As we emerge from the COVID-19 pandemic, opportunities for young people to develop their talents in music are more important than ever. Working with YouTube Music, Amplify London has already supported hundreds of young creatives in developing their skills. Through the next round of funding we look forward to working with even more young people who face barriers in their music-making and look forward to further supporting development of the talent pipeline in the years to come." 
For more information on the fund, and how to apply, visit www.londonmusicfund.org/our-programmes/amplify-london