ABRSM launch Classical 100, a free resource for primary school teachers
4th June 2018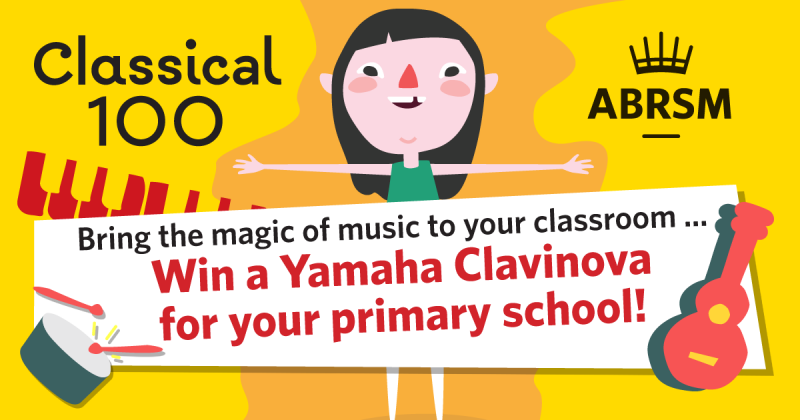 Classical 100 is a free resource for UK primary schools that brings the magic of music to your classroom.
Each piece inspires a challenge that encourages you to listen, learn and explore all 100 pieces and earn stars for your class as you go. The challenges are fun and flexible enough to use in a number of ways – from short starter activities to longer pieces of work spanning several hours. The best thing is, you don't have to be a specialist music teacher to use it – each challenge includes a helpful guide and all the resources you need to tackle it with your class.
Do you have an idea that can spark enthusiasm for music in classrooms across the UK?
ABRSM is looking for a simple and original idea for a musical challenge based on Carl Orff's O Fortuna to complete their free resource for primary schools, Classical 100. Find out more at abrsm.org/classical100. ABRSM has teamed up with Yamaha to offer a prize for the best idea – you could win a brand new Clavinova CLP-635R digital piano for your school!