A Common Approach Relaunches Today
25th April 2022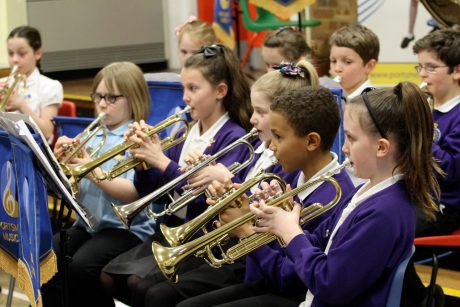 Twenty years after it's original publication the essential framework for a meaningful musical learning journey relaunches, expanded and developed for 2022: musicmark.org.uk/a-common-approach
'An excellent resource for instrumental tutors'
– Liza Field, Acting Head of Curriculum and Singing, Cambridgeshire Music
Music Mark has convened specialists from across the music education sector to support the redevelopment of A Common Approach for 2022. Now available in an easy-to-access digital format, A Common Approach is an online resource to support music educators in their teaching practice and help develop a holistic approach to music education. Relevant to all vocal and instrumental teaching, including individual, small-group, large-group and whole-class lessons, music educators at all stages of their career can use the support and shared learning found in A Common Approach.
First published in 2002, this relaunch embraces key developments to music education, embedding important learnings from the last twenty years.
A Common Approach 2022 is:
Easier to navigate around each programme of study
Easier to see the progression within each area of learning than in a flat document
Expanded to now includes ukulele, music technology and harp
Suitable for whole-class contexts as well as small-group and individual tuition
A Common Approach:
encourages a holistic approach to teaching and learning
provides broad and balanced instrument family-specific Programmes of Study
suggests learning objectives and related teaching activities
strengthens agreed levels and standards of learner attainment
aids progression and differentiation through its spiral structure
supports learning in a variety of contexts
offers guidance on planning and assessment
Five Programmes of Study identify the progression of musical skills from beginner to advanced levels. For each Programme of Study, learning objectives are suggested, together with related teaching activities. Some of the objectives and activities are generic, whilst others are specific to instruments or instrument families. Programmes of Study are provided for:
voice
brass
woodwind
strings
piano
keyboard
harp
percussion
contemporary guitar
classical guitar
ukulele (Programmes of Study 1–3)
music technology (Programmes of Study 1 and 2)
Suggested activities consider a variety of musical learning contexts. Whole-class lessons sometimes focus on teaching the wider music curriculum through an instrument, and the holistic approach of this resource supports that. A Common Approach is also suitable in supporting the smooth transition of learners who are progressing from whole class to small group or individual lessons.
A group of specialists helped Music Mark to develop A Common Approach and early testing garnered excellent feedback:
'It has helped me define what I want to get out of the 20 minutes in a clear, concise way. It also helps me be realistic with the abilities of the beginner students in what they will be able to achieve in this short time'. PGCE Student at Manchester Metropolitan University

'It has definitely helped to remind me of the importance of covering all of the areas in order to create a well-rounded and confident musician.' Mark Aldous, Deputy Head, Cambridgeshire Music
'As a private piano teacher, I find the About, Principles and Application sections are impressive. The updated version layout is far easier for information searches, and much clearer in presentation than the previous one.' Chong Kin Yip, MA Education Student, University of Chichester
'The programmes of study for each instrument are clearly laid out with easily identified progression routes and learning objectives.' Liza Field, Acting Head of Curriculum and Singing, Cambridgeshire Music
You can view A Common Approach here: https://www.musicmark.org.uk/a-common-approach/