10 Things Schools Should Know About Music: #9 Music is for Everybody
18th August 2020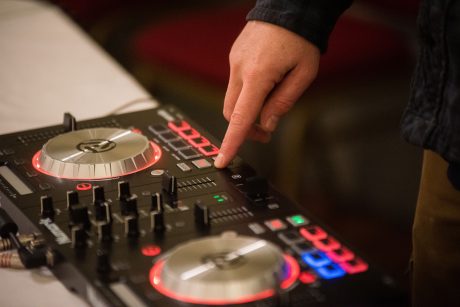 "Music is totally inclusive for all our children. I've had two children who sang before they spoke and I think that says it in a nutshell. One little boy sang an entire song and he had never spoken in school; that's the power of music there for those children. It's repetitive and every day you build on something you've already learned." – SALLY HEY, HEAD TEACHER, FOXHILL PRIMARY, BRADFORD
"I was rubbish at school but learning an instrument and seeing the process of being professional helped me sort things out and all my other grades started to improve. It's not just the playing of an instrument, it's the skills you learn for the rest of your life that makes music so important and why we make such a fuss about it." – SHAUN DA SILVA LONGUEIRA (PERIPATETIC MUSIC TEACHER)
As we write in the 10 Things Schools Should Know About Music Booklet, Music is inclusive irrespective of abilities. It can be of particular benefit to children and young people with Special Educational Needs and disabilities but also those who are marginalised, vulnerable and often hard to reach. Music gives children a unique motivation to participate and communicate. Advances in technology mean more children than ever can take part in and reap the many benefits of a music education. This week we're highlighting three organisations and networks with particular skills and expertise in supporting access in music.
Drake Music want equal opportunities for everyone to make music. Their vision is a world where disabled people have the same range of opportunities, instruments and encouragement, where disabled and non-disabled musicians work together as equals.
In early 2020 they published a paper by John Kelly,  What is Inclusion? Making Music is the Key setting out helpful underpinning principles which can be applied to all aspects of practice to support inclusive music education
Since May 2020 they've been part of the We Shall Not Be Removed campaigns focussed on ensuring that the cultural recovery from Coronavirus is inclusive.
As Ben Sellers explains in his recent blog for Drake Music there are still ways for Music Educators and Music Education Hubs and Services to support specialist schools and pupils with additional needs even when they're not able to offer face to face music teaching.
One option is to begin with plans from music specialist-led projects and adapt them for use by non-specialists. We have been trialling this method on Lincolnshire Music Service's Together Through Music project, and have found that adding additional explanations and resources – including video – is essential, and that some themes (e.g. iPad composition, instrument building) are well suited to adaption.
Drake's website houses various resources for schools to use when improving the inclusivity of their music offer, including vocal warm-up exercises and information on how to use iPads for inclusive music making.
Together Through Music, established by Lincolnshire Music Service in 2019, is a project of school-based music sessions, training, and network building that will result in a unique, sustainable music education for all young people with additional needs in Lincolnshire.
You can find out more about the project on Lincolnshire Music Services website and follow the progress of the project on their social media.
Alliance for a Musically Inclusive England (AMIE)
The Alliance for a Musically Inclusive England (AMIE) is a growing network of organisations working together to promote equity in music education and support others to do the same. There are 13 founder organisations, led and supported by Youth Music. They are: Awards for Young Musicians, Brighter Sound, Bristol Music Trust, Daisi, Drake Music, MAC, MusicNet East, MusInc, More Music, NYMAZ, Sage Gateshead, Sound Connections and SoundCity/Southern Music Hub Alliance. You can find out more about the network on Youth Music's website and access the websites and further information about each of the founding organisations from there.
For those looking for additional resources to support Music Education for students with additional needs, check out the CanDoMusic website. Join us next week for 10 Things Schools Should Know About Music: #10 Music Builds Life Skills