10 Things Schools Should Know About Music: #6 Music Fosters Team Working
27th July 2020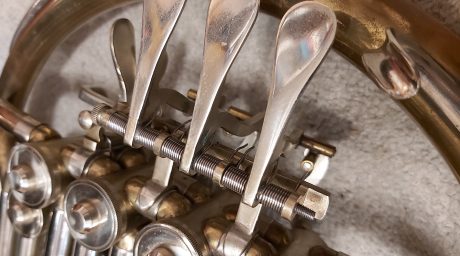 In our 10 Things Schools Should Know About Music booklet we celebrate the ways in which music fosters team working.
Playing in small groups, in whole classes or in any ensemble or orchestra means you are part of an integrated team. Everyone has a role however large or small, which helps to build co-operation and mutual support. It promotes the importance of working harmoniously with others towards a common goal.
The importance of music making in groups has been a central concern for many of us involved in music education in recent months, with Covid-19 rendering many in-person rehearsals unsafe and thus unfeasible. With musicians taking to video call and facing issues of connectivity, latency and more, questions surrounding the future of group music-making are brought to the fore.
How can group music learning continue? Does Coronavirus make it impossible for musicians to play together? In fact, when playing together again seems like a distant prospect, why bother?
To start with the third question first, the 'why bother?' can be summed up with a quote from our 10 Things booklet by Kings Lynn School's headteacher. Playing music as a group inspires, "a growing sense of positivity, teamwork [and] resilience." Additionally, in a recent study of Music Education Hubs, Fautley et al. (2017) found that hub leaders identified team working as a key aspect of wider learning in Whole Class Ensemble Teaching. Whilst the current situation makes group learning difficult for the time being, it should be possible with the right planning and preparation.
Indeed, overcoming these additional technical challenges associated with making music together online may make the experience all the more rewarding and memorable for the group as a whole. The digital setup offers the opportunity to exchange different skills; some may be experts at mixing or video editing and now be able to contribute these tips to the group. Where everyone plays a part in the production of a digital performance, from participating musically to editing the audio to publishing it, there is a great sense of cohesion and team accomplishment. This may be different to the teamwork involved in 'traditional' group music-making but is no less important or valuable.
Looking to the future as we begin to take steps towards group music-making, there is guidance and support available on the Music Mark website to help ensure  it remains a safe and positive experience:
Southampton Music Service have kindly written a blog bringing together top tips for those preparing music teachers to return to teaching in September.
Our Music Unlocked Guidance brings together the best available research on teaching music safely in schools. The page and resources are maintained as further information becomes available and include links to risk assessments and the ISM's Covid literature review.
We are expecting new guidance to be released by the Department for Education in the coming days. This should offer clarity to those organisations planning the school music provision for this September. We will keep you posted via twitter and our website.
As Gary Griffiths, author of Music Unlocked says, "making music together in schools is perfectly possible post-Covid-19 and it will help to bring pupils and staff together again.  The need to work together to do it safely can only underline music's value in fostering teamwork for a shared goal."
Join us next time for the seventh instalment in the #10things series.