10 Things Schools Should Know About Music: #2 Music Improves Learning Skills
29th June 2020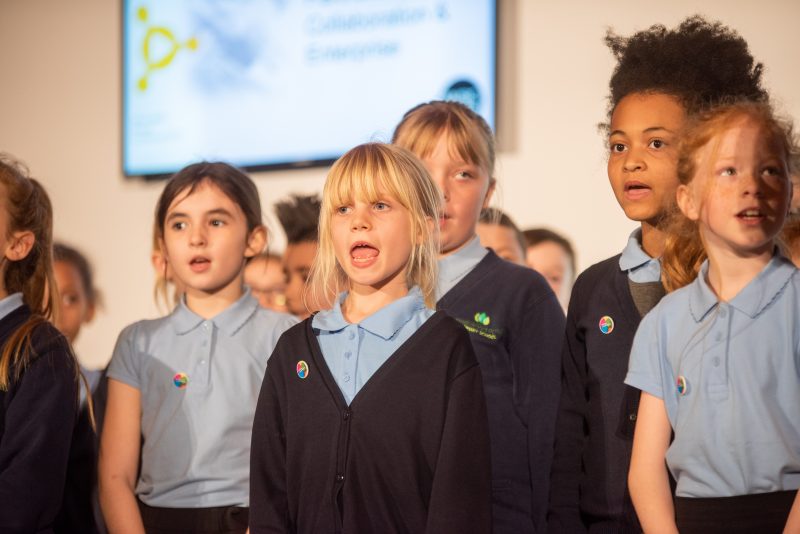 "Music needs to be part of the solution as schools reopen for more pupils. There is clear data here in Hull and elsewhere demonstrating that those who learn an instrument achieve above-average attainment across all groups including SEND. Music is central to the catch-up planning."
James Dickinson, Head of Hull Music Service and Music Mark Chair.
As well as being a skill and hobby, music is an important subject and powerful tool for schools academically. It can play a critical role in developing an individual's social and political awareness, described by Nate Holder in his article for media diversified as 'the most comprehensive of subjects'. He notes that "no other subject requires a knowledge of English, Maths, ICT, History and Modern Languages." Indeed, research has clearly demonstrated the cognitive benefits provided by music, particularly when incorporated at a young age.  Below we outline the top 5 ways that music can improve learning skills.
Music Improves Memory
Listening to music can trigger intense memories for all of us; childhood summer holidays, nights on the dancefloor, or moments of Old friends can be conjured up with a few chords from a familiar tune. But the act of music making especially has been found to have a positive effect on a students' working memory. A 2011 study found that, 'long-term music training is related to improvements in working memory, in both the auditory and visual domains.'
Learning Music Improves Self-Discipline
The hard work and commitment required to learn music can help the learner develop their self-discipline. A certain amount of determination is needed to go through the steps of consistent, focused practice. Being given the opportunity to learn an instrument means a chance to develop the skills necessary for musicianship and for everyday life.

Music Boosts Overall Attainment
There's a positive relationship between overall attainment and active music making.
We quote from Susan Hallam's 2015 study The Power of Music in our 10 Things booklet, 'children who experience musical training have advantages across all school subjects except sport even after general intelligence is controlled for'.
Music is a Stress-buster
Schools will have their students' wellbeing at the centre of their plans as classrooms return to full capacity. Students and staff may well be returning to school with trepidation. It's well known that high cortisol levels (the hormone related to stress and anxiety) are detrimental to a student's ability to learn. Music can lower these levels and alleviate stress for not only the pupils, but the teachers too.
Music Assists Learning
John Hopkins University suggest that incorporating music into the classroom can improve the learning environment and increase students' attention. So as schools adapt to new ways of music making, there's significant evidence that music should be an integral part of the school landscape, whether that's through playing or listening. And, if schools are following government safety guidance, there's no reason for it not to be both!
This is the second article in the series we're publishing based on our 10 Things Schools Should Know About Music guide. Join us next week for reason #3… Music is an Educational Building Block.