10 Things Schools Should Know About Music: #1 Music is for Life
22nd June 2020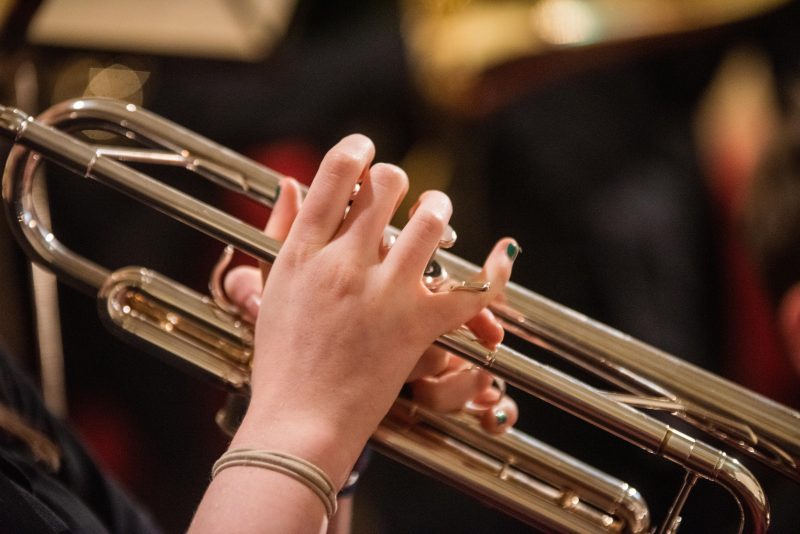 As lockdown eases and more pupils return to the classroom, music will have a vital role to play. Schools are developing recovery curriculums, planning ways to make up for the time lost to the Coronavirus crisis and thinking of ways to help students process the upset that many will have experienced. It has become clear that in this transition period, music will be a valuable tool when placed at the heart of schools.
Over the coming weeks we'll be revisiting our booklet 10 Things Schools Should Know About  Music and releasing articles on each of the key benefits, now more relevant than ever. If you'd like to share inspiring stories about the vital role music's been playing you can join in on twitter using #MusicEdGoodNews.
As we say in our 10 Things booklet, an early start in music often results in music becoming a life-long passion. This gift is precious whether students go on to pursue careers in the music profession or not. Skills acquired from learning music can feed into everyday life, even during unprecedented times. As Callum Bates notes in his recent TES article, "As schools seek to facilitate the (re)formation of social bonds between individual students, classes and staff, utilising music as a familiar, safe mechanism could assist students in the transition to a new normal of education." Listening to and enjoying music has been proven to lower stress related hormones like cortisol and improve wellbeing. In lockdown many adults have rediscovered their passion for music making with musical instrument shops selling out of instruments to adult learners. It's important children are given the opportunity to make and listen to music now, musically active adults are clear about the value of having had extended periods of musical engagement and training in youth.
Music has been essential to many people's wellbeing during lockdown. Hubs and services have provided new opportunities; setting up online orchestras for their young participants, creating social media campaigns like #gardengigs in Sheffield and establishing NHS choirs for those on the front line of the crisis. Isy, a young music maker based in Lincolnshire recently told us that her membership of Boston Youth Jazz Orchestra has been a highlight of her lockdown calendar.  Gareth Malone, Nicola Benedetti and Jess Gillam have all been using their online platforms to create musical projects that can be engaged with from home. Institutions such as the Royal Opera House are running the series #OurHouseToYourHouse, streaming performances for audiences to enjoy from home. We at Music Mark have seen a huge demand for the resources on our Home and School Learning Page with it fast becoming one of the most popular pages on the website. The importance of making and listening to music has never been more certain.
When we released our 10 Things booklet back in January, the sentiment 'music is for life' referred to the lifelong benefits of a musical education. However, in the context of the Coronavirus pandemic we can see this definition expanded and taking on another level of meaning. Not only is music a skill and passion which will accompany many into adulthood, but lockdown has highlighted music as a fundamental part of life, providing interest, routine and joy when it's been most needed.
In our next article of the 10 Things series, we will explore further the idea of music playing an essential role in developing key skills – 'Music Improves Learning Skills.' To see our top ten things schools should know about music,  download the booklet and accompanying poster here. This September we will be sending printed copies to our hubs and services to share with their Music Mark schools.