West Sussex Music Makes High Profile Appointment to Board of Trustees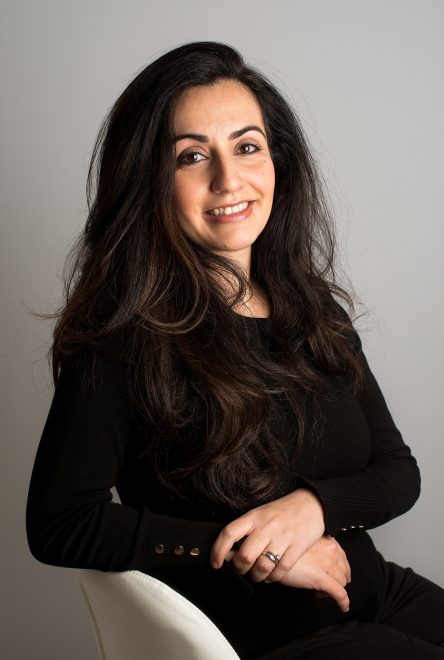 West Sussex Music has made a strategic new appointment as it welcomes Dr Christina Guillaumier to its Board of Trustees. Herself a West Sussex resident, Christina has a profile which extends far beyond the county borders. She is a pianist and music historian, as well as being Head of Undergraduate Programmes at the Royal College of Music and a Creative Director of the Innovative Conservatoire network (ICON), working in Conservatoires across Europe and beyond. Her insight and expertise will be invaluable to the charity as it continues to nurture, inspire and enrich the lives of children in West Sussex though the transformational power of music.
A leading authority on Russian music and a published author, Christina's research interests include Russian music and opera, modernism, contemporary opera, digital learning and music education. She will provide expert counsel and consultation on many aspects of the charity's operations, as well as helping to raise the profile of West Sussex Music within the wider industry.
"I am delighted to welcome someone of Christina's calibre to the Board of Trustees. She is highly respected and brings with her a huge wealth of knowledge and experience, as well as sharing our passion for music education." Said West Sussex Music Chief Executive, James Underwood. "Whilst we are very much a West Sussex Music charity, our students have aspirations that undoubtedly extend well-beyond the county. Christina's international profile will, in turn, help us to raise our own and her appointment cements the important relationship we have with the Royal College of Music."
"Nurturing students and exploring what music education looks like today, is very much part of my day job. Working with West Sussex Music will give me an invaluable insight into what's happening on the ground and how students progress through the system." Explains Christina Guillaumier. "On a personal note, I was privileged to have music as part of my life growing up and I have a deep-rooted appreciation for its importance in the curriculum, but I am also only too aware of the challenges of keeping it there. I am a passionate advocate for music education and will be an equally passionate advocate for West Sussex Music's important work in this area."
West Sussex Music is the largest provider of high-quality music education to children and young people in West Sussex, offering vocal projects, whole-class ensemble tuition, instrumental and vocal lessons, specialist advice and support for schools as well as a comprehensive range of musical activities at its five Music Centres. Through its curriculum support, professional development opportunities and facilitating role, West Sussex Music builds music into the very fabric of school life; supporting schools and teachers to achieve the best possible outcomes for pupils, their families and the community. For over 50 years, West Sussex Music has supported projects that enable access to cultural opportunities for disadvantaged and disaffected young people through its strategic partnerships with other arts and cultural organisations and it plays a valued role as the Music Education Hub for West Sussex. A Not-for Profit Independent Company Limited by Guarantee with Charitable Status, West Sussex Music's musical opportunities for children and young people are funded by income from parents, schools and the National Music Grant, administered by Arts Council England. For more information, please visit www.westsussexmusic.co.uk.
More Member Success
Explore the fantastic work of our members