Waltham Forest Massed School Choir Performs at the Civic Carol Concert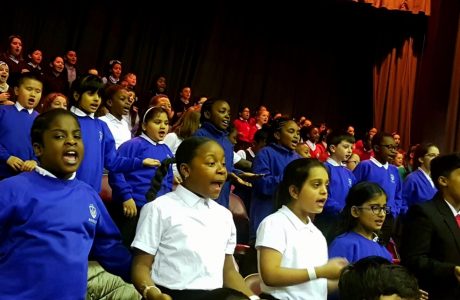 A massed choir of over 200 primary school children from across the borough, coordinated by Waltham Forest Music Service, sang to a packed audience at the Waltham Forest Civic Carol Concert in Walthamstow Assembly Hall on Tuesday evening, 5th December.
Children from Chapel End, Mission Grove, Riverley, South Grove, St Patricks and Woodside Primaries took part. Mixing up traditional and contemporary carols, the choir entertained the Civic Party including Mayors from across London. The Waltham Forest Youth Orchestra, Lammas School Choir and a Waltham Forest Massed Community Choir performed Christmas music to help get the festive spirit in full swing.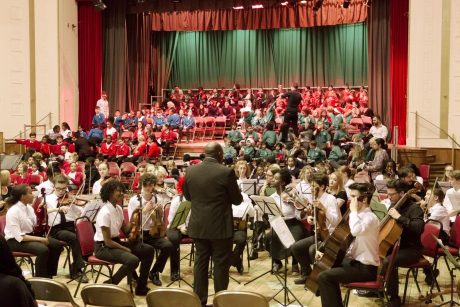 About Waltham Forest Music Service
Waltham Forest Music Service offers a wide variety of opportunities for young people to play a musical instrument – whether they're just starting out or looking to progress their skills.
The service runs a Music School at the end of the school day for music group, ensemble and choir rehearsals as well as 1-2-1 instrumental and vocal tuition.
Any young person wanting to get involved with the Music Service can do so either by speaking to the Music Co-ordinator in their school or by contacting the Music Service:
www.walthamforest.gov.uk/music-service  or email Music.Service@walthamforest.gov.uk

Contact the Music Service
Waltham Forest Music Service
12 Church Hill, Walthamstow E17 3AG
Tel: 020 8496 1584
@musicservicewf
@musicservicewf
Waltham Forest Music Service
More Member Success
Explore the fantastic work of our members