Waltham Forest and Redbridge students perform 'Oom-pop' classics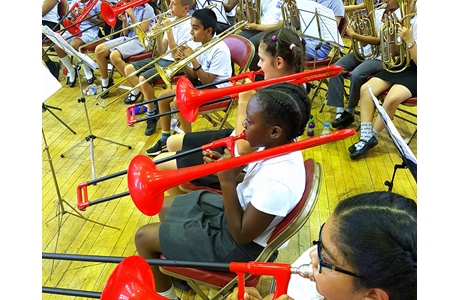 Students from Waltham Forest and Redbridge have been working with Oompah Brass to discover just how much fun it is to play a brass instrument and make music together in a band in a project funded by The Mayor's Music Fund.
The 200+ students came together on 21st June to play a fabulously high energy concert of 'Oom-pop' classics including Taylor Swift's Shake It Off, Queen's We Are the Champions and a show stopping finale of the Ghostbusters theme tune in the Walthamstow Assembly Hall.
Children who took part will be offered further opportunities to continue to play brass instruments with Waltham Forest and Redbridge Music Services.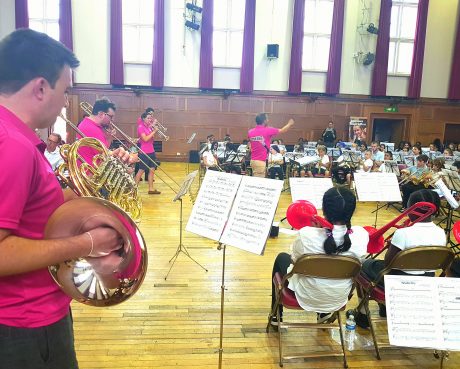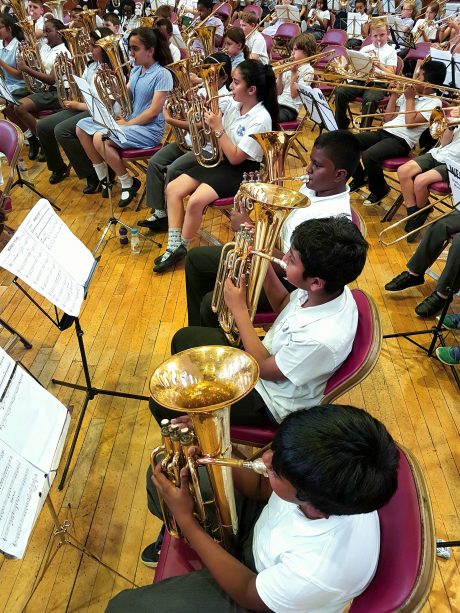 Visit Waltham Forest website here
More Member Success
Explore the fantastic work of our members