Tri-Music Together: an Early Years workforce development project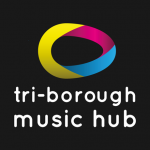 The Tri-borough Music Hub in London is leading a collaborative project to improve music-making provision for children aged 0-5. Tri-Music Together is offering training opportunities for teachers and music leaders working in Early Years settings (nursery schools; children's centres; private, voluntary and independent nurseries) across the boroughs of Hammersmith and Fulham, Kensington and Chelsea, and Westminster. It's aiming to provide a joined-up approach to Early Years music-making in the area.
Children aged 0-5 aren't included in the government's National Plan for Music Education, meaning that Early Years music-making isn't covered by the core funding that Music Education Hubs receive. But the Tri-borough Hub saw the value of including Early Years music-making in its wider music education strategy too, and successfully applied for additional Youth Music funding to make it happen, receiving a two-year grant for the project.
Tri-Music Together has a specific focus on supporting Early Years practitioners (i.e. those teaching children aged five and under) working with low-income families and children in challenging circumstances in the area's 12 most deprived wards. Ultimately, the project will have an impact on children aged 0-5, as well as their families, across the whole Tri-borough area.
Stuart Whatmore, Manager of the Tri-borough Music Hub, says:
"When I came into this job I was aware that there wasn't much Early Years music happening centrally in the area, but there were lots of organisations who were delivering good Early Years work – so I put a call out to see who would be interested in working together more strategically".
More Member Success
Explore the fantastic work of our members