Manor Primary School children meet composer Tony Biggin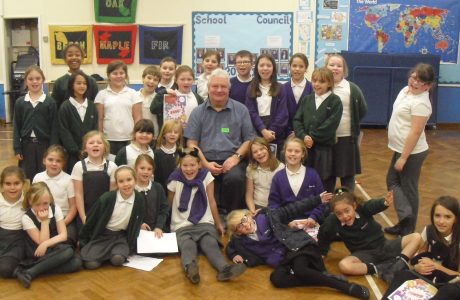 An Uckfield primary school choir was surprised by a visit from composer Tony Biggin last week as they rehearsed for a concert.
The choir from Manor Primary School, Uckfield, is taking part in the East Sussex Music Service Christmas production of Bang which was written by Mr Biggin.
Fifty-one primary schools will be involved in the Big Sing which will be held in 11 concerts at four East Sussex venues.
The programme includes support from some of the county's music ensembles as the children sing songs around a storyline with a festive theme, which this year is about events in a Christmas Cracker factory.
All the schools rehearse independently and then come together on the day to fine-tune ready for the performances in front of parents and others in the audience.
More Member Success
Explore the fantastic work of our members