Lewisham Music announces new CEO and Chair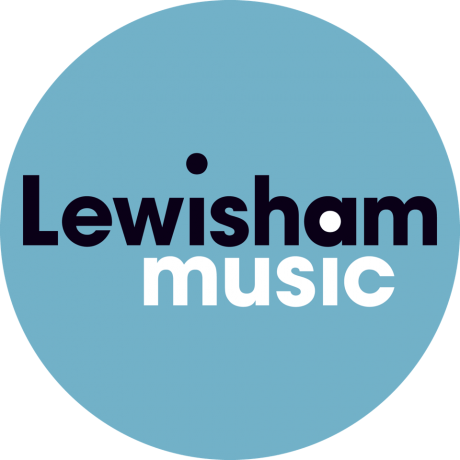 Lewisham Music is delighted to announce the appointment of Charly Richardson as its new Chief Executive. Charly takes up the post from Monday 19 August 2019 and will replace Peter Hayward who is retiring after a successful decade leading the Music Education Hub in Lewisham.
We are also thrilled that Dame Joan Ruddock has agreed to take on the role of Chair of the Board of Trustees with immediate effect.
Charly Richardson joins Lewisham Music from Essex Music Education Hub where as Lead Officer, he oversaw the expansion of services for young people and schools, and established the Hub's national reputation as a leader in SEND, inclusion, technology, cultural diversity, and workforce development. A Goldsmiths graduate and experienced arts professional, Charly previously worked as a specialist primary music teacher in schools across London, for leading e-learning provider Charanga, Deptford-based creative arts organisation MakeBelieve Arts, and community arts space Hoxton Hall.
Dame Joan Ruddock served as MP for Lewisham Deptford for 28 years from 1987 to 2015, and as a Minister in both the Blair and Brown governments. As a Freewoman of Lewisham Borough, she has long supported arts and culture, including as a Trustee of Blackheath Halls and as Chair of the Albany. Joan joins the organisation to lead a newly expanded Board of Trustees following the recent appointment of Fiona Lambert – Director of Learning at the City of London Sinfonia, Susie York Skinner – Director of Development at the Gabrieli Consort and Players, Collin Hills – Music Programme Producer at the Roundhouse, and Conrad Hall – Chief Finance Officer at the London Borough of Brent.
Charly and Joan are joining the organisation at an important and exciting stage in our development. Lewisham Music became independent from Lewisham Local Authority in 2017 and will move into new premises at the Fellowship, Bellingham in July 2019. This is a fantastic opportunity for us to build on our existing music learning opportunities for children and young people, by expanding the community with which we engage, and creating a vibrant hub for music making in the borough.
Dame Joan Ruddock said: 'It is a huge privilege to be asked to chair Lewisham Music and I look forward to working with our new Chief Executive and our talented staff and tutors'
Charly Richardson said: 'I'm delighted to be joining Lewisham Music at an exciting time for the charity and the area. I look forward to returning to live and work in a Borough in which I spent my formative years, and will work tirelessly with Lewisham Music staff, Trustees, partner organisations and local stakeholders to continue to develop and expand opportunities for all musicians across the Borough.'
More Member Success
Explore the fantastic work of our members