IN THE GROOVE! The Will Michael Jazz Education Awards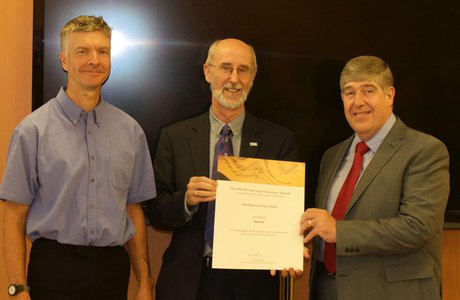 On 18 September Aberdeen, Cumbria, Doncaster, Gloucestershire, Kingston upon Thames, Oxfordshire and Devon were the centre of attention at a celebration of their commitment to jazz education at a ceremony in Doncaster which also featured a public concert performed by the Doncaster Youth Jazz Orchestra and the National Youth Jazz Orchestra.
The Awards, which are supported by the Musicians' Company, are important for two reasons. They are the only means of according national recognition to those Hubs, Music Services and Education Authorities which demonstrate an outstanding commitment to jazz education. And secondly, they acknowledge the work of those field practitioners who are actually delivering jazz education and in many cases helping to combat the persistent anxieties about jazz among many classroom music teachers and instrumental tutors.
This year's scheme was notable for the very welcome appearance of three first-time submissions from Cumbria, Doncaster and Kingston upon Thames. (Note: Will Michael died in 2008. He was a hugely respected  jazz educator and  joint architect of this scheme)
More Member Success
Explore the fantastic work of our members